The public are not convinced by the Government's position that freeing some developers from making a proportion of new homes affordable will lead to more building
Recently, the Prime Minister argued that scrapping the need for smaller housing developments to contribute to local infrastructure – such as roads, schools and social housing – will create more affordable homes.
However, new YouGov research finds that the majority of the public disagree. Three in five (60%) believe that if developers don't have to make some homes 'affordable', fewer such properties will be built. Just 8% think the numbers would increase while a further one in six (17%) people don't think the exemption would have any impact on the number of affordable homes delivered.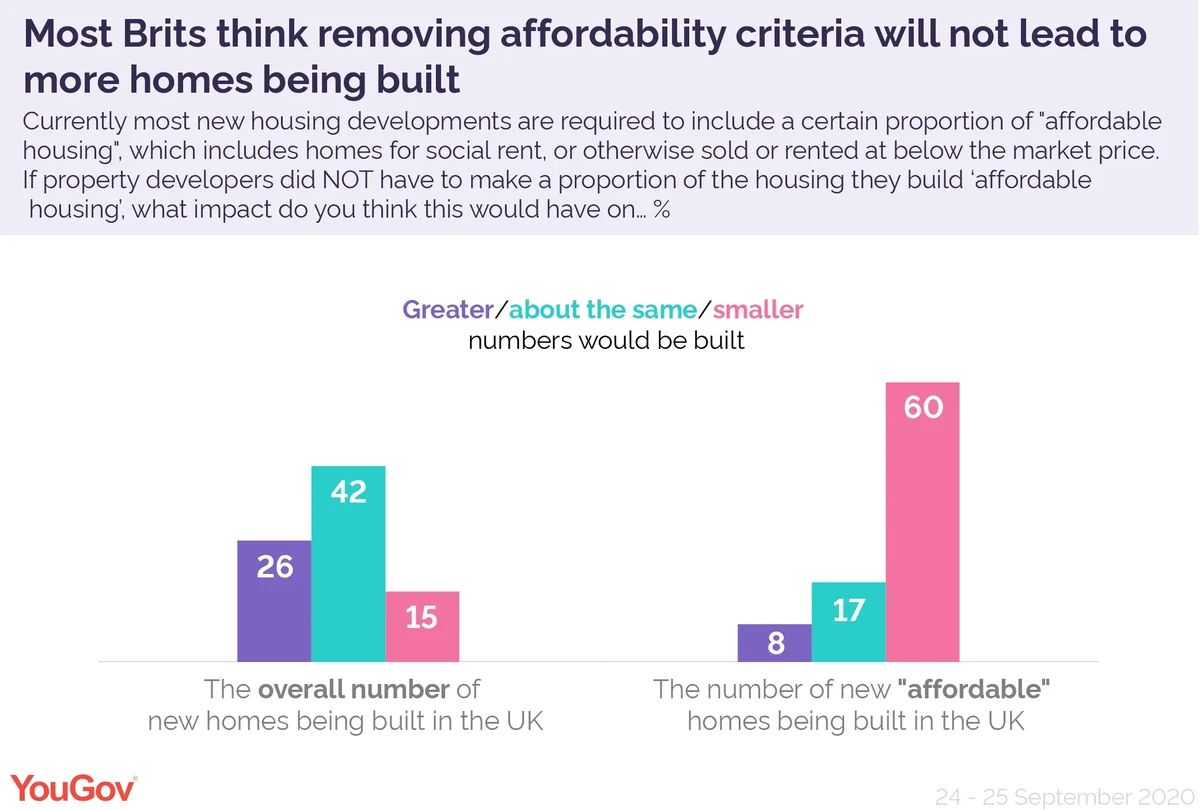 The Government's proposal is part of a shake-up to the planning system which aims to deliver 300,000 homes a year and 'get Britain building'.
One in four Brits (26%) say that removing the requirements for new developments to contribute to local infrastructure will help create more homes overall while four in ten (42%) believe it will have no impact on the overall number being built. One in seven (15%) think the changes will result in less housing overall.
The public care about quality and affordability over delivery speed
Speeding up how quickly a developer can build new homes is central to the reforms, and half of Brits (53%) say this is fairly (39%) or very (14%) important when determining whether they should be allowed to build in people's local areas.
But other factors we asked about carry much more weight with the public. The quality of housing is the most significant with nine in ten (91%) saying it's either very (70%) or fairly (21%) important.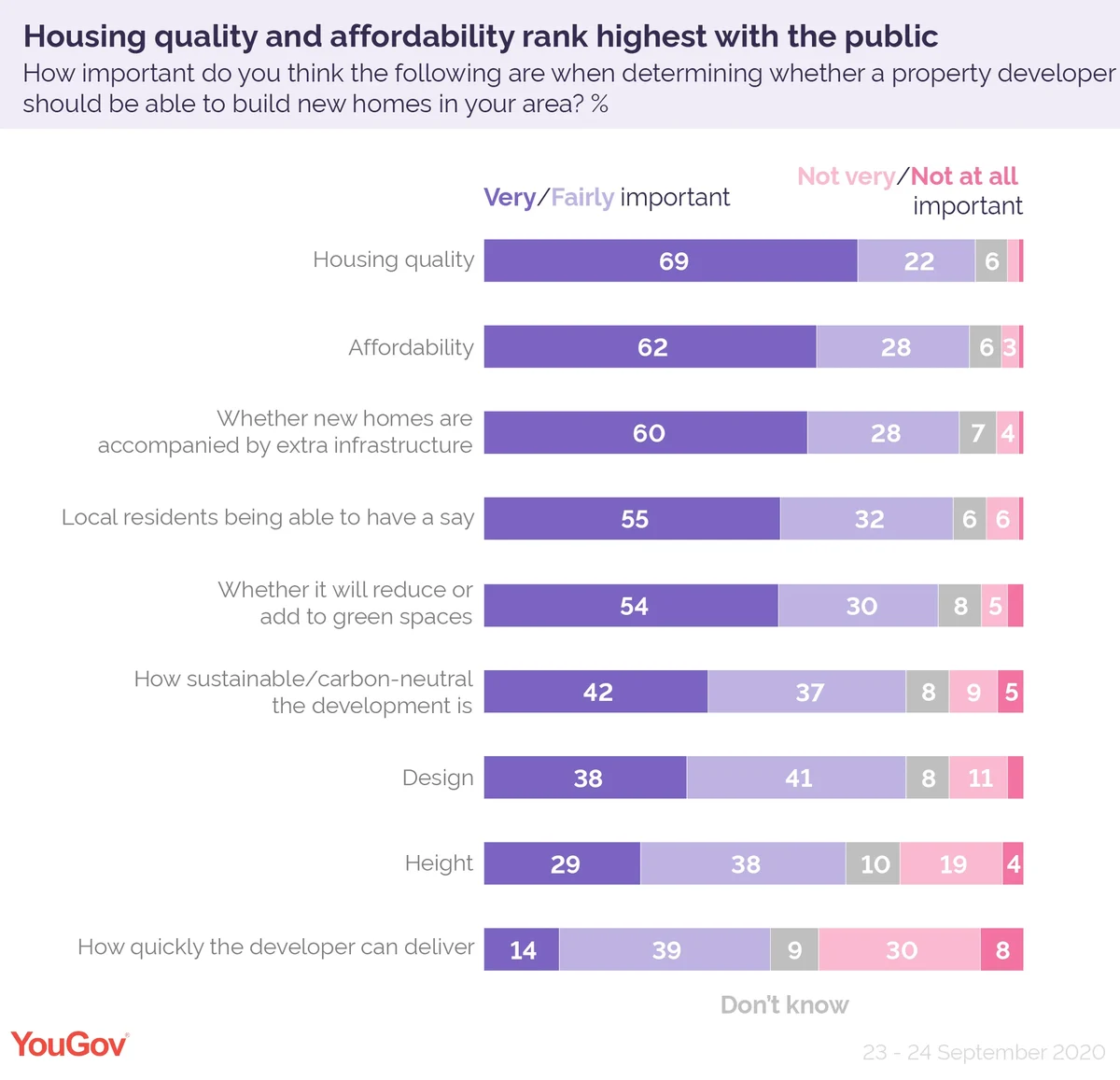 Almost as many (90%) think affordability is a major issue, with three in five people (62%) saying it's "very" important. An overwhelming majority also think it matters whether new homes are being accompanied by additional infrastructure (88%) and local residents are able to have say (87%).