Only one in three of Britain's richest feel confident about their personal finances, and just one in eight have faith in the country's economy
More than half of Britain's affluent think the country is heading into a recession, a new YouGov Affluent Perspective survey shows.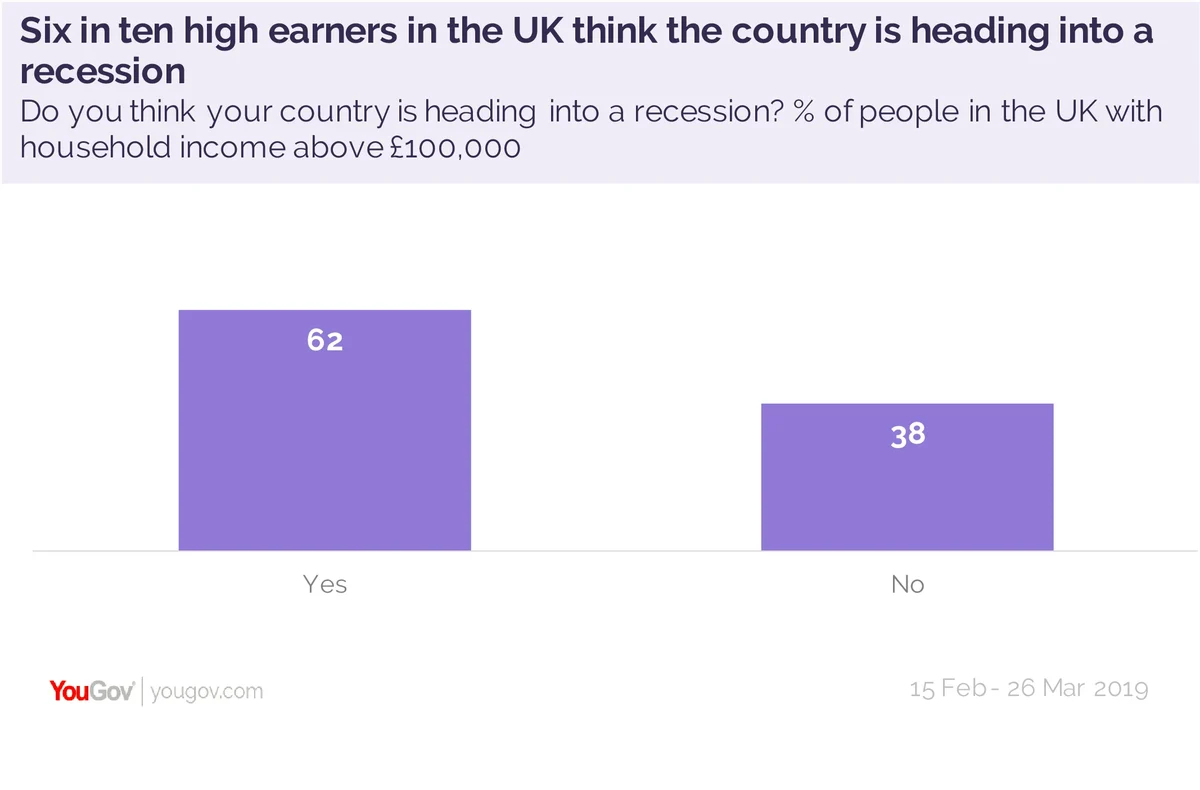 YouGov surveyed 514 adults with a household income of £100,000 or more. The results showed Britain's wealthy are more likely than a similar demographic in the US to feel their country is approaching recession (62% UK, 50% US), with the vast majority of those expecting a recession think the downturn will last longer than a year (73%). One in seven (14%) reckon a recession would last 10 to 12 months, and one in eight (12%) think it'll be over within three to nine months time.
Just one in eight of Britain's wealthy feel confident in the national economy
One in eight affluent Brits (12%) feel confident in the strength of the UK economy at present. A third (33%) remain confident in 'their personal economy'. Just one in twelve (8%) have faith in the global economy.
Digging deeper into where this lack of confidence comes from, YouGov asked respondents whether they felt concerned about a range of economic factors, from pensions to cybersecurity.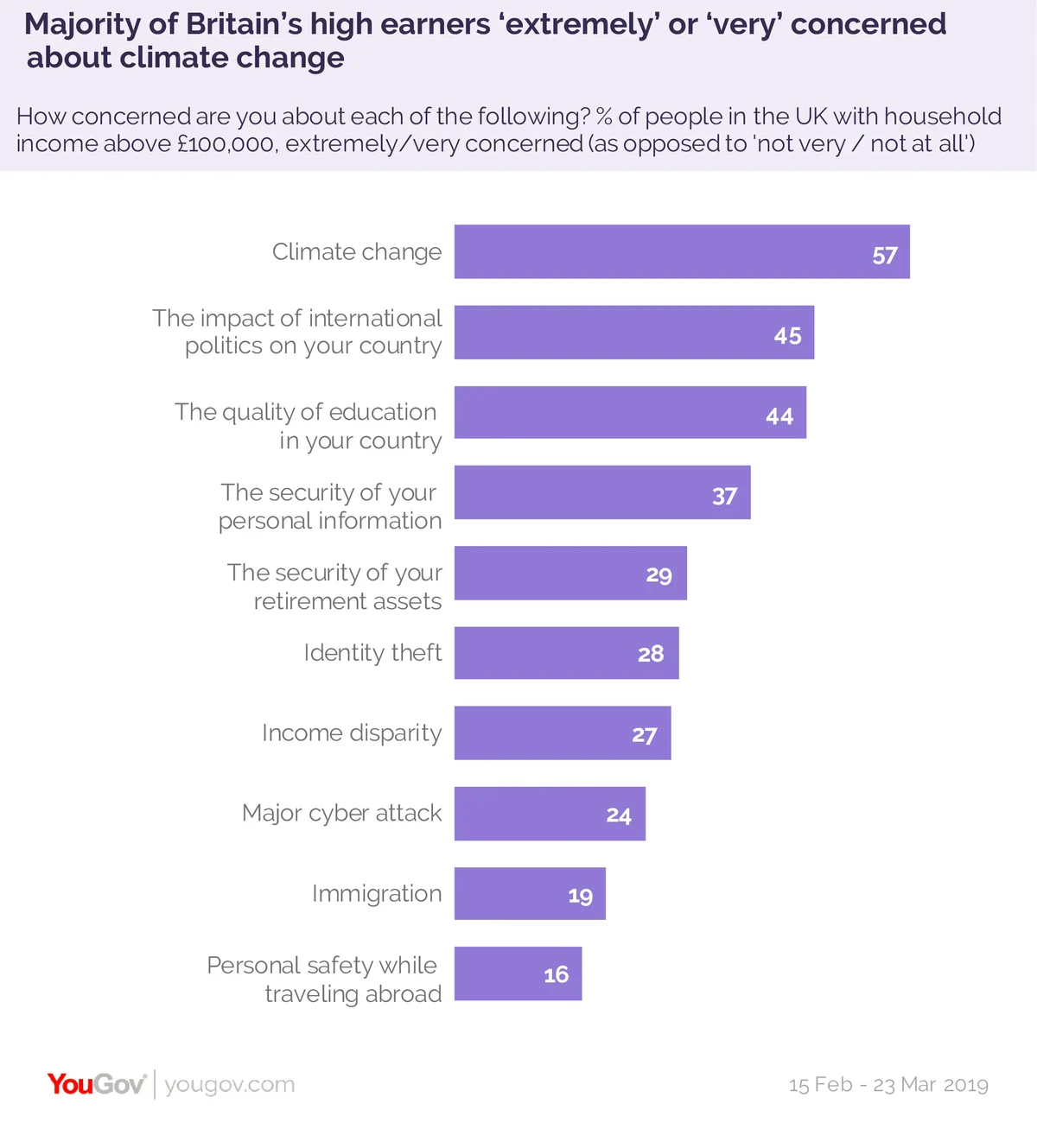 One in three (29%) are worried about the security of their retirement assets. A quarter (24%) expressed concern about the possibility of cyberwarfare. Around the same proportion (27%) say income disparity is a concern for them. One in five (19%) said they were concerned about immigration, and just under half (45%) are worried about the 'impact of international politics' on the UK.
As long as they remain confident in their 'personal economy', most will keep buying luxury goods
However, the only worry which Britain's affluent say is likely to affect their spending on luxury items would be a lack of confidence in their personal economy – which, though not currently high, is still three times higher than confidence in the economy of the country (33% vs 12%).
Two thirds (63%) of respondents say confidence in their personal economy is extremely or very influential to their propensity to buy luxury goods. One in five (21%) say the same for their confidence in the country's economy. Just one in eleven (9%) are affected by their confidence in the global economy.
Photo: Getty
See full results here