Across all age groups, the majority say canine friends should be kept at home.
Dogs may be a man's best friend, but does that mean they should be trotting along to the office with you every day?
More and more workplaces are adopting 'dog-friendly policies'. And once a year on 'Bring Your Dog To Work Day', a nationwide campaign encourages dog owners to bring their four-legged friend into the office.
But a new YouGov survey for the Yahoo / YouGov "Britain Is A Nation Of…" podcast shows that the idea of canine colleagues has yet to win over people's hearts: as many as two thirds of your workmates are secretly wishing you'd left the pup at home.
Two thirds of Britons say dogs don't belong in the workplace
Two thirds of Brits think employees should not be allowed to bring dogs into the workplace. One in four (23%) don't have an issue with it. The rest (12%) don't know.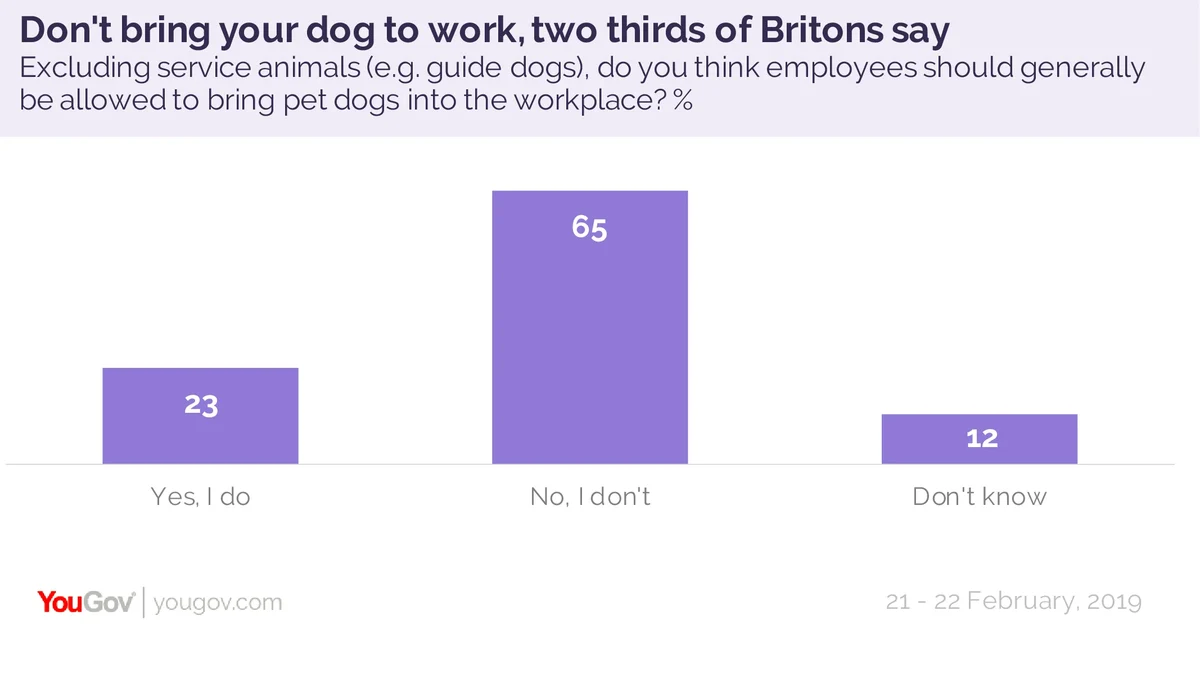 Women are slightly more likely than men to think dogs should be allowed in the workplace: 27% say so compared to 19% of men. 70% of men saying they should not be allowed compared to 60% of women.
Young people are significantly more likely to think the workplace should be doggie-friendly - but even then, the no's outweigh the yes's by a large amount. A third (35%) of 18-24s think dogs should be allowed, while half (50%) say they should not.
Among those aged 55 and above, less than one in five (17%) think dogs should be allowed.
See the full results here

Photo: Getty