New YouGov research shows the Chinese takeaway rules supreme across nearly all of Britain
In December YouGov showed that the pandemic had shifted Britons' takeaway habits, with those who ordered frequently before the COVID-19 pandemic doing even more so during lockdown. Now YouGov asks Britons: what is their favourite takeaway?
Overall, one in four Brits (25%) picked Chinese food as their preferred takeaway, while 17% say they prefer Indian, and another 16% opt for the classic fish and chips.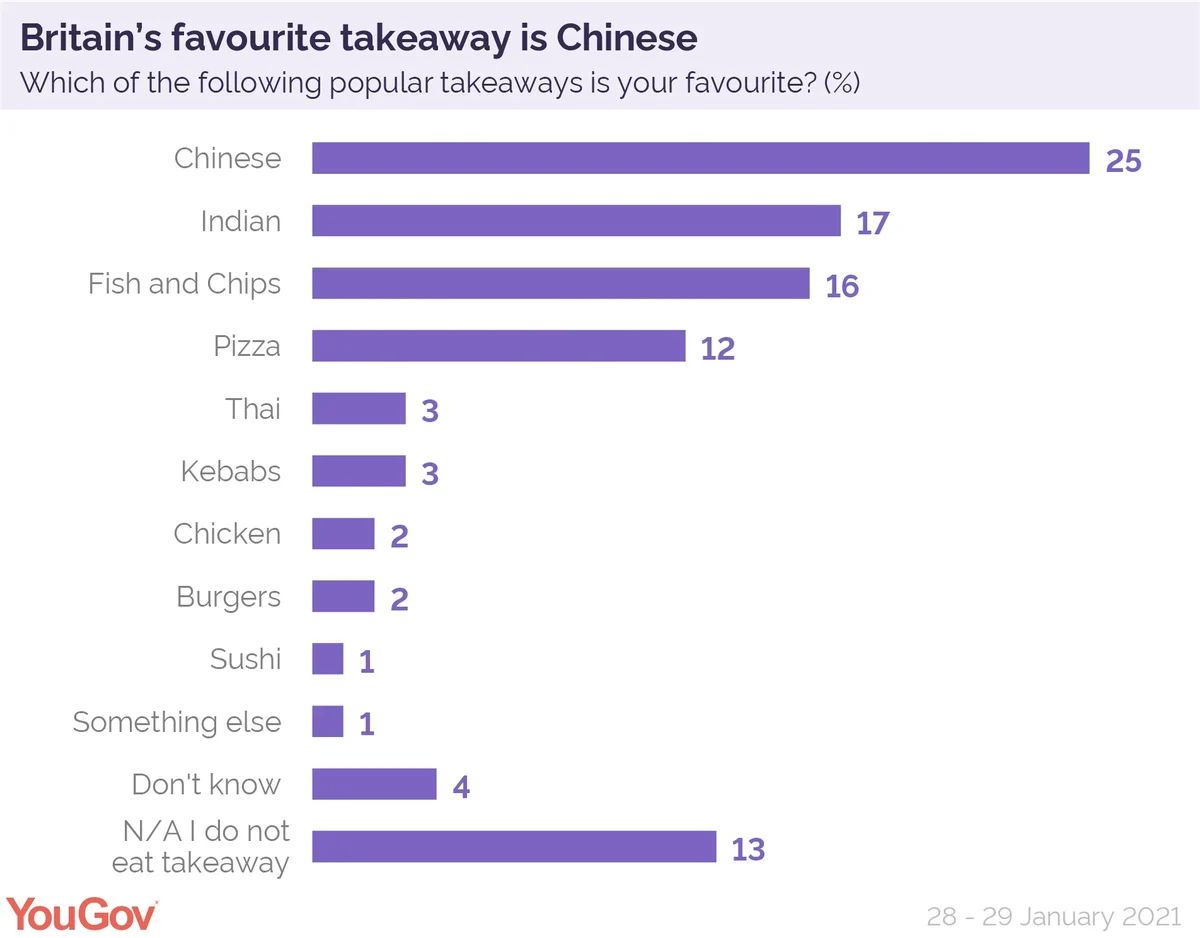 Around one in eight (12%) people overall would choose pizza as their go-to takeaway, while Thai food and kebabs prove significantly less popular (3% each) followed by chicken and burgers (2% each). A significant proportion of the population (13%) also say they do not eat takeaways.
The survey also reveals how young and old Britons' takeaway tastes differ. The younger Britons are, the more likely they are to say pizzas are their favourite takeaway - 23% of 18-24-year olds say so, compared to just 2% of the over 65s. By contrast, only 6% of these younger adults would opt for fish and chips as their favourite takeaway compared to 28% of the over-65s.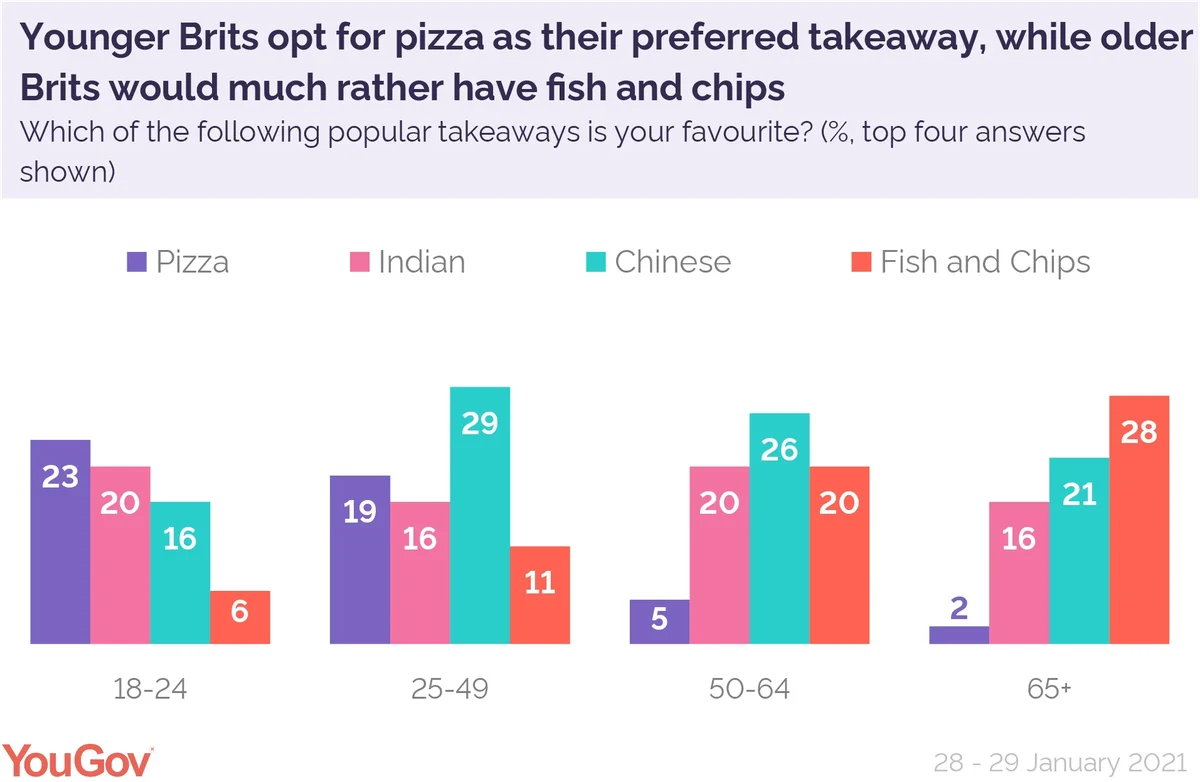 Chinese proves the most popular choice with both 25-49-year olds (29%) and 50-64-year olds (26%) picking it as their favourite.
Chinese is also the most preferred takeaway in most areas of Britain, apart from Scotland, where Scots are split 24% to 25% over Chinese and Indian food respectively.