Red meat, while eaten in moderation, acts as an important source of iron, with nutritionists recommending that on average we should eat up to two or three servings per week. This provides a good reason to enjoy a good juicy steak for dinner… but people who eat steak can be very passionate about how they like it served up.
With all the options out there for steak, ranging from the cut, to how well-done you like it, to a whole range of sauces and sides, it's easy to get just a bit passionate about the best way to eat a this much-loved meat. So this week, we wanted to know your opinion when it comes to the best way to prepare, cook and serve the perfect steak.
We also wanted to know whereabouts you can find the best steaks, from butchers to diners, hotels and fancy restaurants.
If you like cooking, we've got some great tips on how to make yourself a juicy mouth-watering meal to match the quality of any restaurant.
But if cooking's not your thing, that doesn't mean you can't enjoy a steak made by a chef who's in the know – and we also received many a suggestion for just that...
1. What's your favourite kind of steak… and why?
"Because it's the tastiest!"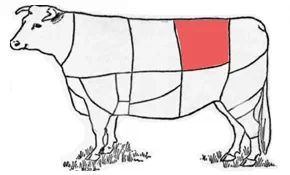 "Cheaper one of the quality steaks that you can buy. Good value for money"
"Good blend of tenderness and tastiness but ONLY if thick ie one inch - one and 1/4 inch"
"Has the balance of taste and texture"
"It has the best flavour"
"It is a manageable size and generally reasonably consistent in quality, a chef can't do much wrong to a sirloin, although it's not the easiest to cook rare well"
"Leanest, best quality meat"
"Marbling and flavour"
"Nice and juicy"
"Tender, tasty and less fat compared to the cheaper rump"
"Better taste and texture"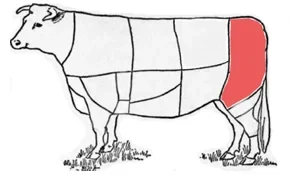 "Full of flavour"
"It produces a good flavour and has just enough fat to enhance the flavour"
"It's so chewy and thick and I love the bit of fat you get on the end"
"Not too much fat & loads of flavour. Because I like my steak cooked rare bordering on blue, cuts like ribeye are too fatty as the fat doesn't get a chance to cook off."
"The flavour"
"I like the meat attached to the bone and the meat is very tasty"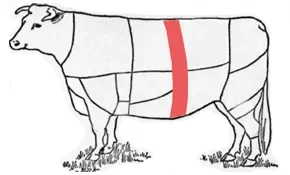 "I think it's sentimental, but it was the first steak I tried"
It is such an exorbitant price nowadays that I can only afford to treat myself to it on occasions of special celebration. So for me, it has replaced lobster to be synonymous with the ultimate luxury dish. Plus all cuts of meat with bone in always seem tastier. Moreover, I can't stand meat with any gristle or excess fat integrated with the lean content."
"It is very big and tastes the best, buy for special occasions"
"Mixture of two cuts and good fat content for moisturising"
"More tender, full of flavour & meaty"
"You get two fillets"
"Always tender and full of flavour"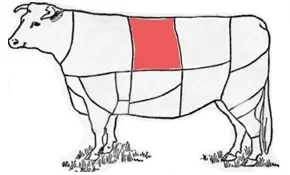 "Because I don't like any red in my meat, rib eye seems to be the one that retains its juiciness and flavour best when well done"
"Because it has the natural fat to allow it to be cooked properly"
"Because of the marbling through the meat"
"Best flavour and also tender"
"It's a juicy cut that's much easier to obtain with a good degree of marbling in the meat. It's also a good fit with the way I like to eat my steak, which is more well done than most. It doesn't go overdone easily, so you can get a good load of Maillard reactions going on the surface, for that wonderful taste, without making the overall steak dry."
"Melt in the mouth scrumptiousness"
"Fillet steak requires gentle handling and is quite difficult to cook absolutely perfectly… Rib eye is much easier to work with and can be relied upon to produce a rich, juicy steak every time"
"Always tender where as other cuts can be dry"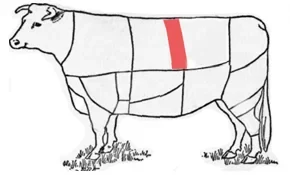 "Consistently well cooked: possibly because of the high price"
"I find it is the most consistent in texture and flavour"
"It is the healthiest and tastiest with the least amount of fat and gristle"
"It's juicy and is often thicker and of a higher quality than other cuts, in my experience"
"Melts in the mouth if hung properly"
"Versatile and tasty - can be a steak or cooked whole in the fillet or en croute. No waste and no fat or bones to contend with"
"Whilst it is expensive, I am able to buy just enough for my appetite"
"In my opinion, rib eye is best cooked on a BBQ, so to me it is more of a seasonal steak. I can cook fillet all year round"
"It is the most tender cut, when cooked perfectly it melts in the mouth and I prefer this texture to a lot of chewing"
"Can be used for beef Wellington"
"Chorizo cut - usually from Argentina, not the same as the sausage!"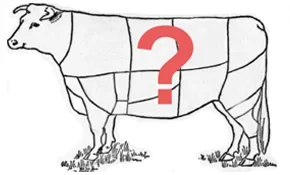 "Chuck"
"Feather Cut"
"Filet Mignon"
"NY strip"
"Onglet, Cote de boeuf"
"Porterhouse"
"Bavette"
"Shin, Skirt, Silverside, Cheek"
2. What do you like to have with your Steak?
Here are some great suggestions from this week's steak lovers on what best compliments a steak meal – from the common to the strange, see if you can find your favourite amongst the bunch!
90% of the steak eaters we asked in our poll enjoy potatoes or chips with their steak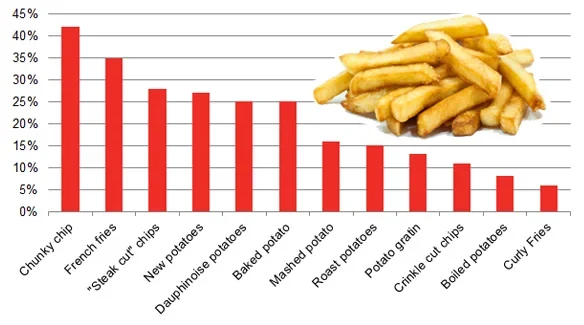 Chips and Potatoes are all very well, but what other sides go well with a Steak?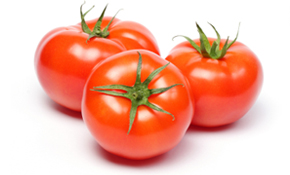 "A green vegetable, such as broccoli or peas; I also enjoy slow cooked onions with my steak"
"A field mushroom or some other veg, maybe asparagus"
"Cauliflower with cheese sauce"
"Always a beef tomato grilled, mushrooms in butter, baked beans and a corn on the cob"
"A large salad/ mixed salad/ salad with chili peppers, Italian dressing & tomatoes"
"Another fillet steak because one is too small"
"Carrots and roasted vegetables"
"Mashed potatoes, parsnips and carrot and minted peas in rowan jelly"
"Onion rings, tomato, mushrooms and fried egg"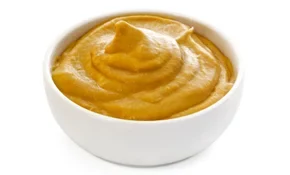 "Peas, gravy, English mustard"
"Ratatouille"
"Runner beans; sugar snap peas; mange tout"
"Salad with prawns making the meal a Surf & Turf"
"Two or more vegetable dishes selected from the following range, according to how the mood takes me: - buttered Savoy cabbage, braised onions, fried onions, cauliflower in parsley sauce, grilled tomatoes, Brussels sprouts"
"A fresh peppercorn sauce, creamy mash, lightly sautéed asparagus tips and lightly steamed sweet carrots - yum!"
Almost half of the steak eater we asked say they enjoy sauce with their steak, but which was the most among our participants?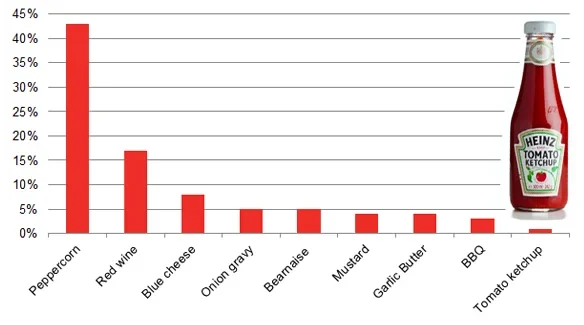 "Wash it down with some red wine"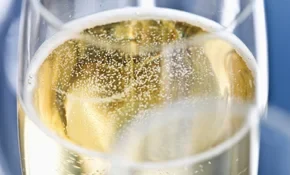 "Chilled non-alcoholic cider is my drink of choice"
"A glass of Prosecco (Italian white wine) to accompany the meal"
"A pint of best bitter beer"
What drinks do you like with your steak?
3. Your best steak recipes
We asked people to share their favourite recipe for cooking steak at home. Their responses vary from the short and simple and the more complex recipes, as well as those kitchen tips that make a world of difference. Have a look and see if you agree, or indeed, learn something new!
1. Short & Simple
| | Start in the Pan But Finish it in the GrillSprinkle fillet steak with salt and pepper,brown in hot pan for about a minute each sidefinish off in oven 220*c for 5/6 minutes or to suit taste |
| --- | --- |
| Heat with Sunflower Oil and Only Turn Once | |
| | Flash Fry and Add Butter |
| Start in the Pan Then Slow Cook in Grill | |
2. More complex recipes
After a little more information? Here are some different methods with a bit more detail on the cooking process!
Allow the steak time to come to room temperature
Create seasoning out of herbs such as thyme, but no salt
Once the steak is at room temperature, oil it lightly and rub in the seasoning
Leave seasoned steak to stand for 5 -10 minutes
Heat heavy pan until you cannot hold your hand close to surface of the pan, do not add any extra oil
Place steaks in pan and seal both sides quickly then cook for desired length - use firmness as a guide
Remove steaks to rest at least 5 minutes
Deglaze pan with red wine or your choice of sauce topping
Lower heat and add a large knob of butter to give sauce body and shine
Remove the steak from the fridge an hour before cooking
Heat a heavy frying pan until really hot
Add a little oil (not olive oil, it will burn)
Put the steak in the pan, and turn down the heat to medium
Turn the steak after 3 minutes and season the top
Turn again after 3 minutes and season the top
Remove from the pan and place on a hot plate in a warm place and leave to rest for 5 minutes
De-glaze the pan with a little red wine or Worcestershire sauce. Pour over the steak and serve with whatever pleases you
"I use a cast iron grilled pan and heat it to get very, very hot (the meat needs to make a sizzling noise and not lose any water as it cooks) sprinkle the pan with sea salt, possibly coarse. When pan is extremely hot, put steak on it and cook it according to how you like it. Make sure the steak is seared when you turn it. When cooked put on dish and pour extra virgin olive oil on it, salt and pepper to your taste."
4. Steak: Some Great Tips...
Good Quality Meat

"80% of success is buying well. Choose a butcher with good reputation"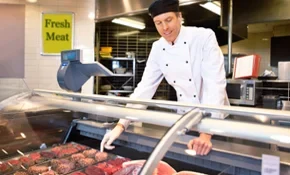 "The secret is in the supplier a good butcher is worth his /her weight in Steak"
"Buy the best quality meat which has been hung for 28 days"
"I have found the best steak is Marks and Spencer's Aberdeen Angus fillet steak"
"I buy my steaks from Allen's of Mayfair or the East London Steak Company (mail order)"
"Always choose a piece of meat that is dark red"
"Make sure your steak is a thick one like the thickness of your thumb"
Seasoning/Marinating
"Leave in a mixture of spices for a couple of hours and cook slowly"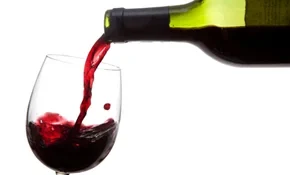 "Season with black pepper and a splash of either red wine or med/dry sherry on both sides"
"No salt gets used (when seasoning) - as I believe this draws out the precious moisture from the meat, making it less juicy"
"I use a coating of crushed black peppercorns in rapeseed oil on the steak (this oil, supposedly, better withstands high-temperature cooking, compared to the regular types)"
"Marinade steak in red wine for several hours if not overnight before cooking" 
Prepare the perfect pan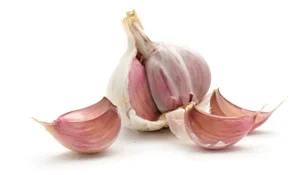 "Try not to use olive oil as it cannot withstand strong heat and will usually burn"
"Add a little bit of butter with a little oil and garlic in the pan first"
"Once cooked I place the steak under a warm grill while I cook onions, garlic and mushrooms in the same pan"
"Caramelise sliced onion in a hot pan before adding meat"
"I chop the onion finely with mushrooms, add the steak and flame with brandy and add crème fresh"
"I find the best way is to dry fry"
How to cook it
"Make sure the steak is at room temp before cooking as the meat tends to go into shock and will be tough"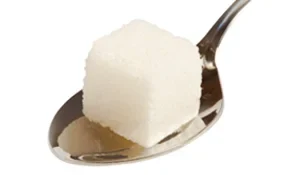 "Try drizzling whiskey into the pan just before you take (the steak) out"
"Immediately after the steak is cooked, I wrap it in tin foil to maintain the flavour (and to stop the steak from drying out) for at least 10 minutes"
"Always undercook it to how you like your steak and let it rest for 5-10 minutes in a warm place without draft, loosely covered with foil"
"I have a secret recipe for steak… I sprinkle with the normal salt & pepper and add a knob of butter to it (or olive oil) and then I sprinkle it with sugar! Ooh, makes my mouth water thinking about it."
"Accompanying chips should be cooked in beef dripping for maximum indulgence & flavour"
Make it easier
"I like to make a creamy mushroom and finely cut shallot sauce and add a dash of brandy or red wine...or both! Other times I'll ignore the sauce and just have French mustard"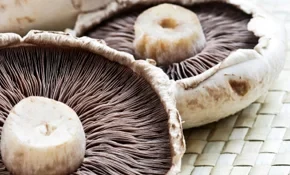 "Minimum cooking-time is always advisable when preparing steak… so prepare all the accompanying sauces, vegetables and drink earlier"
"I take the prior precautions of switching on the cooker-hood extractor fan… disabling smoke detectors and/or opening windows… before I start cooking"
"To save more time, have your plate already warming on the hotplate, along with the veg and other accompaniments"
"Never waste pan juices; use beer, wine, veggie stock, or just plain old water to hit the pan while still hot for a sauce, then pour over steak or potatoes"
Do you agree with these tips? What suggestions can you make?
5. Your Best Steak Experience
We get some tips on the world's best steak suppliers. Anything you would like to add to the list?
Close to home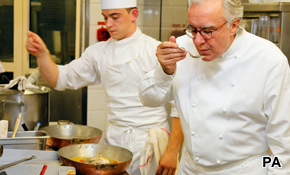 Tony Roma's BELFAST, American Strip Steak "Was cooked on a grill-pan, medium to well, with garlic potatoes and some veg, beautiful cut of meat and cooked perfectly, I am a regular and they never cease to impress me"
Alain Ducasse (pictured, left) at the Dorchester "(He) cooked an amazing steak - he inserted lardons through the meat – red wine jus was fabulous"
The White Lion in Howarth, West Yorkshire "It was many years ago and I was trying to impress a potential girlfriend. It didn't work and I was dumped just before the bill arrived, but the steak was lovely. It set me off on a search to find the same eating experience again."
Caruso's Restaurant: A Filleto Gorgonzola "The steak was fillet cooked medium in a creamy Gorgonzola sauce. It was served with vegetables and baby roast potatoes. I just remember it being like heaven on a plate!"
Gauchos Restaurants "(Gauchos) do fantastic steak, in all manner of cuts, and cooked to order, accompanied by chips, vegetables, and several types of sauces. "
The Old Post House Hotel, Near Heathrow "A Filleto Casanova… back in the 1980s. Its fillet steak topped with pate and truffles. Served with a red wine reduction on a bed of wilted spinach with cauliflower cheese and asparagus on the side. No potatoes or chips… Probably the best meal I've ever eaten."
Jamie Oliver Restaurant, Bath "Great restaurant and really good atmosphere. Steak cooked rare as asked for and to perfection. Almost a melt in the mouth sensation. Accompanied with English mustard and was simply faultless. A glass of Red wine with it also helped!"
Further afield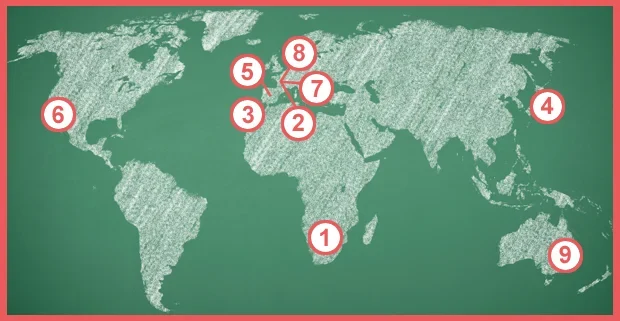 1. Carpetbag steak in South Africa "Piece of thick fillet with a pocket cut in it and fresh oysters put inside (no shells) lightly fried so oysters slightly cooked."
2. L'Entrecote Restaurant, France "Serves only green salad to start, and steak in garlic butter with matchstick chips for mains. Your only choice is how rare you want the meat, and it comes on a platter on a candle holder so it stays warm throughout the meal. The garlic butter is to die for."
3. Patalavaca, Gran Canaria, Canary Islands "Flambé with creamy green peppercorn sauce. I don't mind what it comes with as it is so good. I find that flambé restaurants abroad seem to be able to get it right compared with those in this country"
4. The Park Hyatt Hotel, Tokyo, Japan "I had Kobe beef. It cost £170 and was unbelievably good. It simply melted in my mouth like Ice Cream and delivered the most intense taste of steak I have ever had the privilege to try. It was actually worth the expense. The chips were fried in goose fat, it was simple but had quality ingredients cooked well."
5. Northern Spain, 1971 "Grilled T-bone steak, seasoned with garlic & salt/pepper. Fried scalloped potato & salad seasoned with salt, garlic, wine vinegar, olive oil, roasted sweet capsicum & sun-dried tomato… cooked on an outside grill in the street and served direct to the plate. First time I had seen anything like it."
6. In Las Vegas at Bally's Steakhouse "Excellently cooked to order with wonderful accompaniments. Not the most expensive and popular steakhouse in Vegas but excellent standards continue!"
7. L'Elephant restaurant, Sainte Maxime, France "Recommended by the owner of the villa we were staying in. Best fillet steak ever tasted. Perfectly cooked rare, it melted in your mouth. Lovely tender steak you could cut with a butter knife. Don't remember what came with it."
8. Steak Tartar at The Cafe de la Paix, Le Grand Hotel, Paris "A delightfully light minced steak made all the better with a touch of pastis mixed in. Accompanied by gorgeous toasted French bread"
9. Phillips Foote Restaurant, Sydney, Australia "The best steak meal ever... it's a cook your own place where they have huge gas fired barbeques and you simply cook your beef the way you want it. Perfect!" Where was your best steak experience? Let us know in the comments below!