From M&S's sandwich to the Home Office placing the Pride flag on its social media accounts, more and more organisations are keen to display their support for the LGBT+ cause. But does this alienate or attract British consumers?
Britons are more likely back brands taking a stance on environmental issues (86%) and animal rights (77%) than on gender equality (64%) or LGBT+ issues (56%), shows new YouGov RealTime data. But more people think they should take a stance than vice versa in all instances.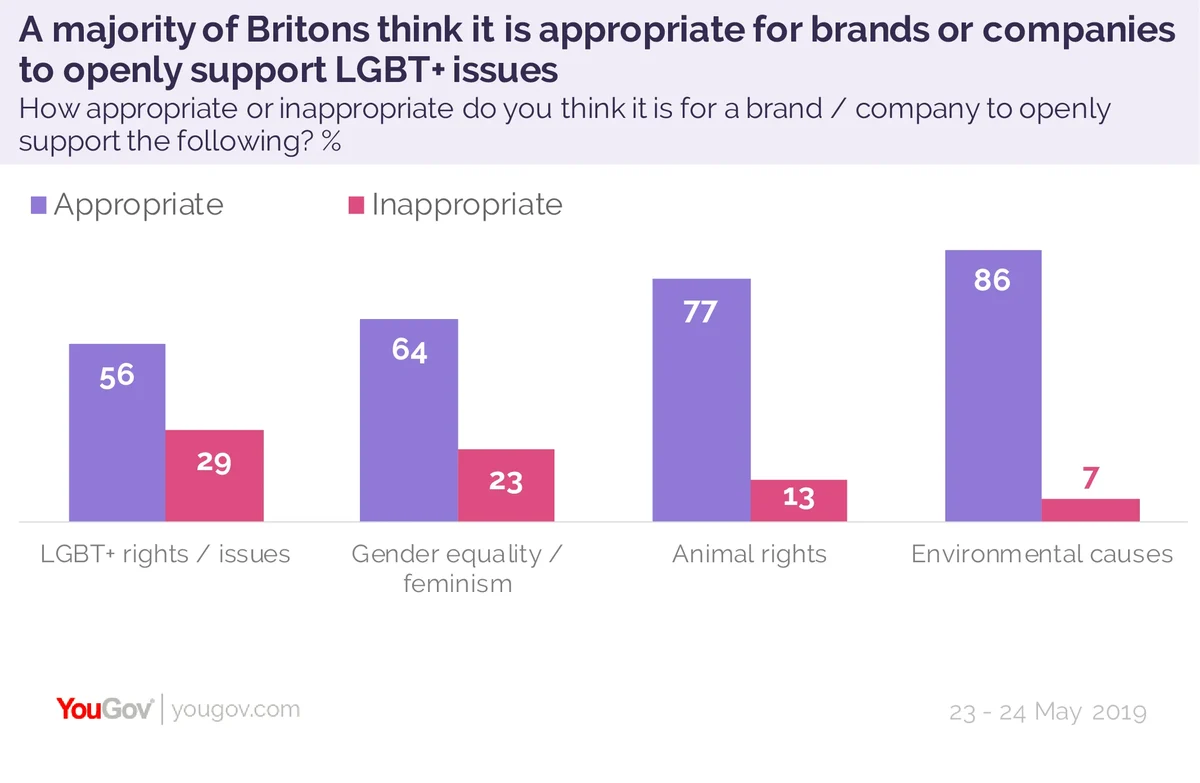 One in three consumers aged from 18 to 44 say that a brand's values on social and political issues is something they monitor when making a purchase (33% of 18 to 34-year-olds and 35% of 35 to 44-year-olds).
18 to 24 year olds more interested in policy change than LGBT+ friendly marketing
Some 41% of people would feel more positively about a brand which openly supports LGBT+ rights issues, rising to 50% among 25 to 34-year-olds and 63% of 18 to 24-year-olds.
Men are ten percentage points less likely than women to say they would feel more positively towards the brand on average (35% versus 45%) and eight percentage points more likely to say they would feel more negatively (19% versus 11%).
When given specific examples of how a company could support LGBT+ issues, people are more likely to back concrete policies which help LGBT+ workers (46%) and customers (48%) than paying to take part in a Pride parade (38%) or using the rainbow Pride flag in marketing (46%).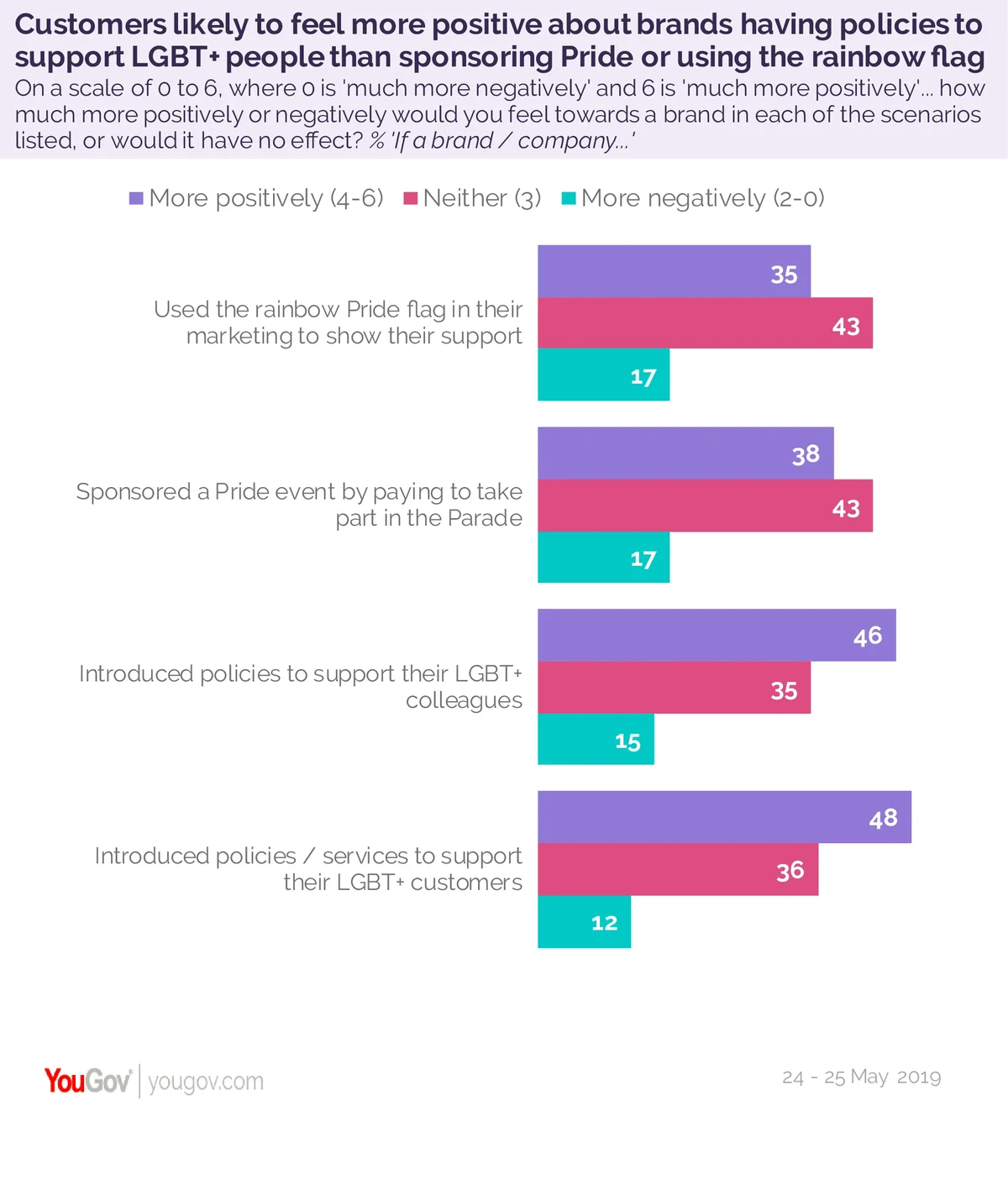 This is particularly stark for young people: 18 to 24-year-olds are only slightly more likely than the national average to think more of a firm for using the rainbow flag in their marketing (45% versus 35%), but significantly more likely to think more of a brand supporting LGBT+ customers (72% versus 48%) and workers (72% versus 46%).
Photo: Getty
See full results here