Bookmaker Paddy Power got the media talking last week over its controversial shirt sponsorship of English Football League club, Huddersfield Town FC.
The initial announcement featured an unusual sponsorship sash with the bookmakers' logo emblazoned across it. The images attracted derision from many football fans, as well as questions over the legality of such an unusual design.
But just days later, Paddy Power revealed that the pictures were a hoax. Although the company is indeed Huddersfield's sponsor, the pictures were part of a PR campaign by the bookmaker aimed to 'save football shirts from sponsors logos'.
The company is renowned for its offbeat campaigns but was this one a stretch too far? We took a look at the data we collect on the brand every day as part of our BrandIndex service to find out.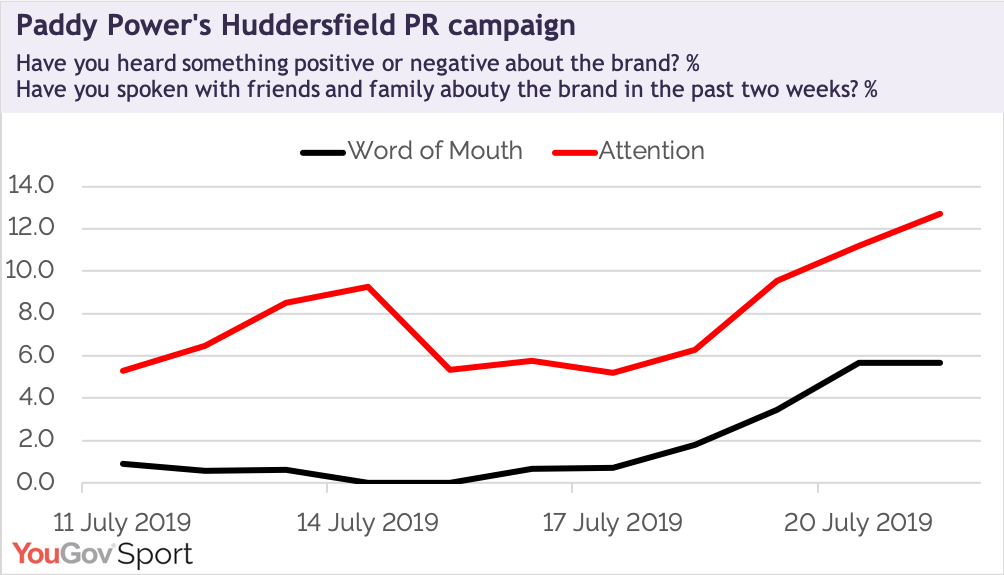 As you can see from the chart above, the campaign has certainly got the brand noticed among the general public. The number of people telling us that they have heard something (positive or negative) about Paddy Power over the past 11 days has increased significantly. The chart also shows that the campaign has got more people talking about the brand to friends and family (see Word of Mouth Metric).
But has that translated into an increase in the number of people considering becoming a customer of the bookmaker? In short, yes. As you can see below, Consideration for the brand has increased from a score of less than one, to more than six over the past 11 days. That's some leap.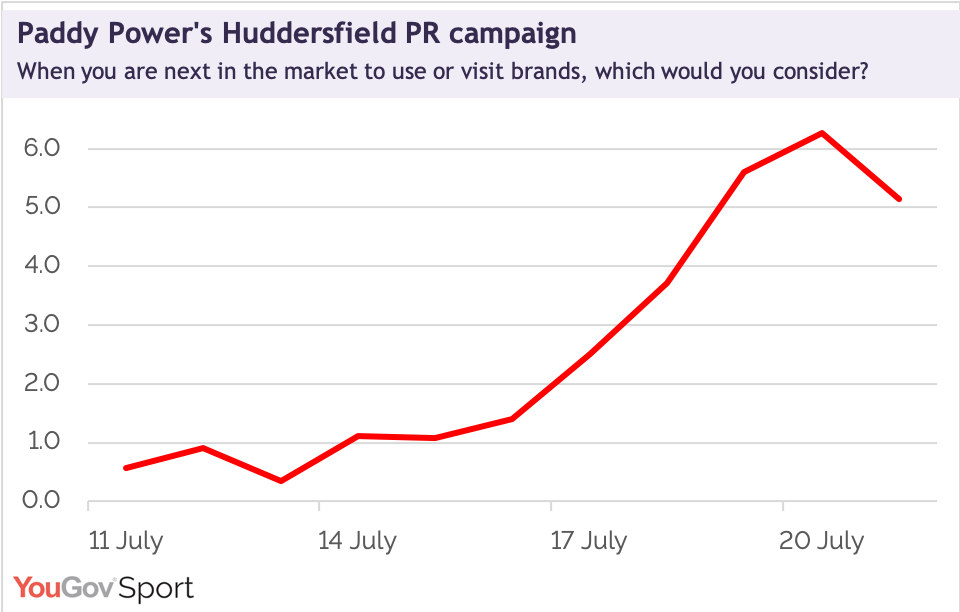 In the short term, Paddy Power will now be looking to translate those higher Consideration scores into more business. But in the meantime, they will be very pleased with the way the campaign has captured the imagination of the public.