Latest YouGov Westminster voting intention figures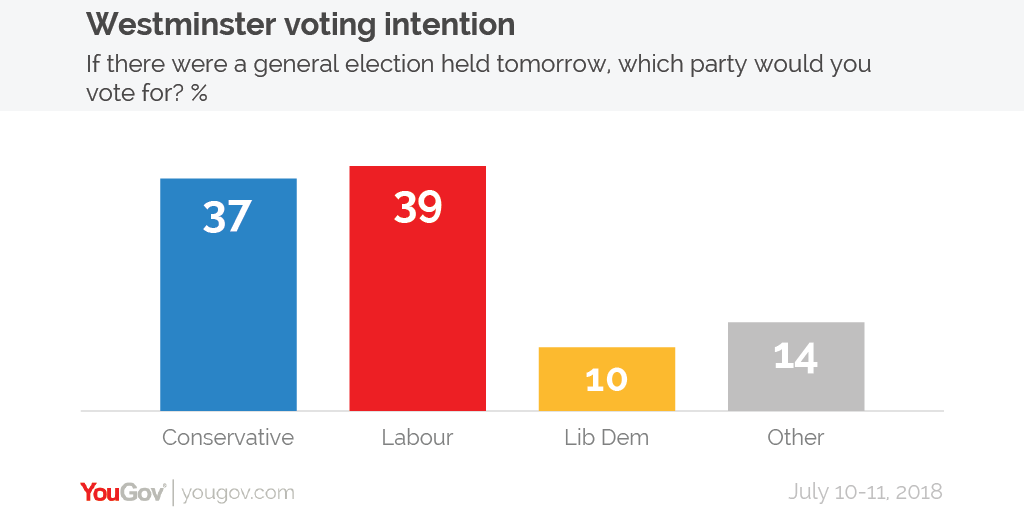 A new YouGov/ Times voting intention survey - the first conducted since the resignations of David Davis and Boris Johnson - sees the Conservatives on 37% (from 39% in our most recent survey on 8-9 July) and Labour on 39% (unchanged).
Elsewhere, Liberal Democrat voting intention stands at 10% (from 9%) while 14% would vote for other parties (from 13% previously).
The beneficiary of the recent decline in Conservative voting intention seems to be UKIP, who are now on 6% having been on only 3% at the beginning of the month.
Image from Getty