In a week where driverless cars are in the news for a range of reasons, new data from YouGov Omnibus reveals that half (50%) of British drivers believe the vehicles are not safe.
The fast-turnaround research carried out overnight among more than 2,000 Brits shows that a third of qualified drivers (33%) think the vehicles are safe and one in six (17%) don't know. Interestingly, the data finds that people with automatic cars are notably more likely to think driverless cars are safe – with nearing four in ten (38%) believing so compared to just over three in ten (31%) people with manual cars.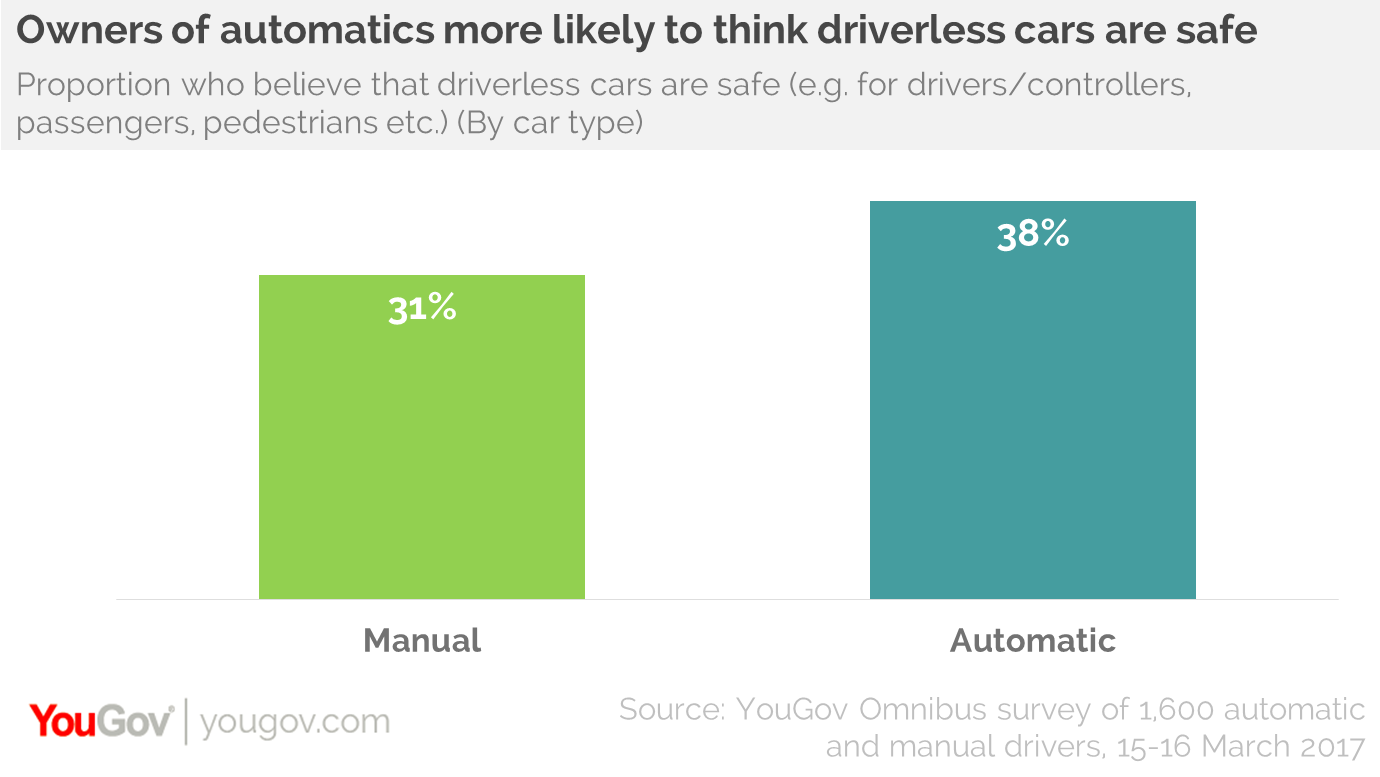 It comes after a few days where the vehicles have been in the headlines. In the past week a House of Lords committee said that the technology could lead to accidents, Intel took-over driverless car technology firm Mobileye, and the state of California looked to pass new rules that would allow the vehicles to hit the road.
YouGov Omnibus' research makes clear that resistance to driverless cars is shaped by age. While 44% of 25-34 year-olds with a license say they would "drive" one of the cars were it available, this figure is more than halved (to 19%) among over-55s. However, despite widespread scepticism about the vehicles, manufacturers will be pleased that a sizable proportion of all age groups are willing to consider a technology that is still in its infancy and not yet ready to enter full production.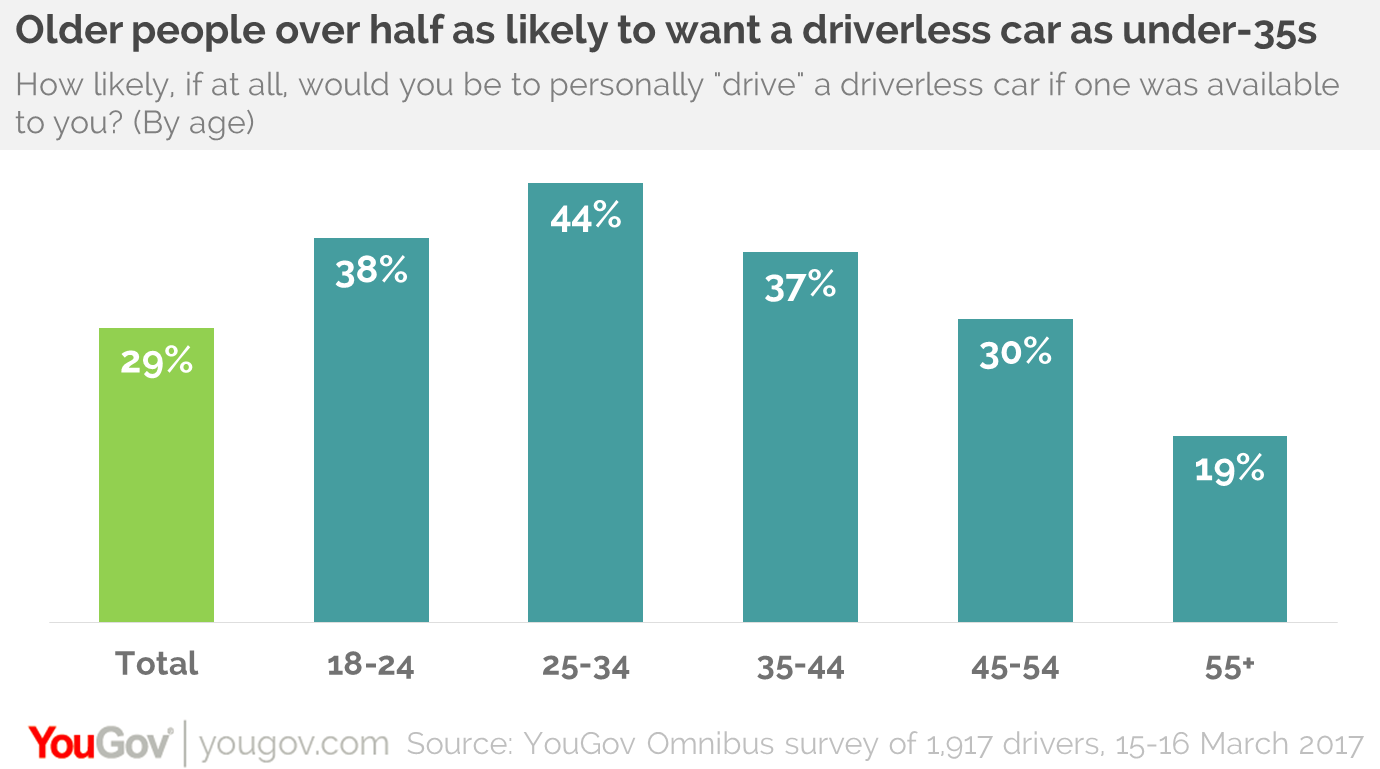 Drivers are undecided on when they can realistically expect to be able to get one of the vehicles, though. Just over one in five (21%) with a full license believe the cars will be commonplace by 2022, but over half (58%) disagree. Once again, those with automatic vehicles are more optimistic than those with manual cars (26% versus 19%).
However, the research suggests that if someone doesn't want to use a driverless car they are more likely to think the vehicles won't be on the road in the next five years. While just under seven in ten (69%) drivers who aren't keen on the vehicles don't think they will be prevalent by 2022, this figure slumps to under four in ten (37%) among those who say they are likely to drive one.
So, while there has been a lot of attention on driverless vehicles over recent weeks, there is still a lot of people that are unconvinced by them. However, given how new the experience will be, car manufacturers and technology companies will be pleased that there is already a notable appetite for (and acceptance of) driverless cars. 
Find out more about YouGov Omnibus research
Image from PA