YouGov BrandIndex data from China suggests the brand is untouched but still faces challenges from Chinese manufacturers 
Recently there have been a series of complaints about iPhone fires from Chinese customers. The brand responded that iPhones remain safe and pointed to external factors – thought to be the use of charging devices not manufactured by Apple – as the cause of the incidents.
The complaints are reminiscent of Samsung's challenges with the Galaxy Note 7, which eventually led to over two-million of the handsets being recalled. It is widely believed that Apple was the largest beneficiary of Samsung's problems, particularly within the Chinese market.
YouGov BrandIndex monitors thousands of brands around the world each day across a number of different metrics and tracks nearly 800 consumer brands in China on a continuous basis. It captured how Samsung's problems in China created an opportunity for Apple with Chinese consumers.
At the time Samsung's troubles began, the two largest foreign smartphone manufacturers in China were almost level-pegging and within three points of each other when it came to overall brand health (as measured by the Index score). A month later this gap had increased to almost 40 points.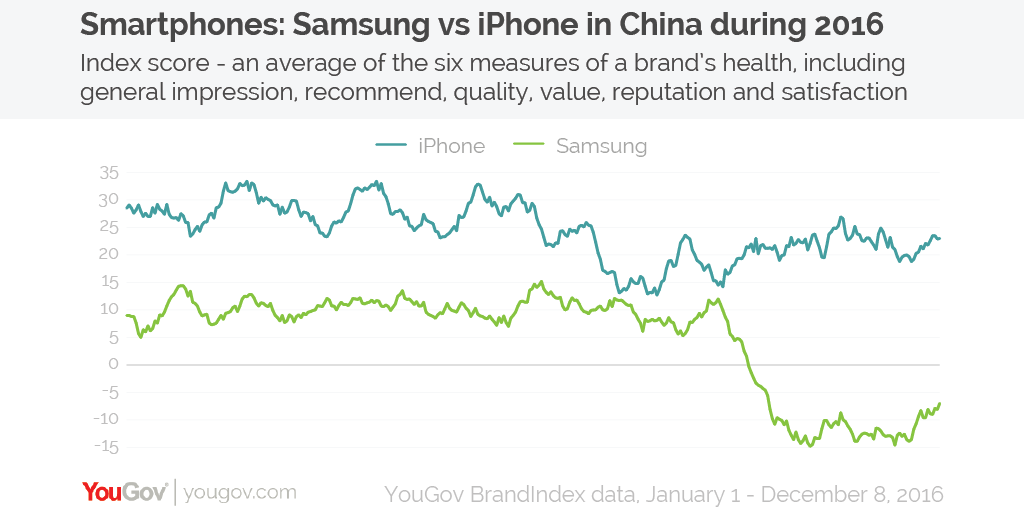 However, despite any boost this event may have provided Apple at the time, it remains behind Huawei – the dominant Chinese brand – on all metrics, with the exception of the Quality score.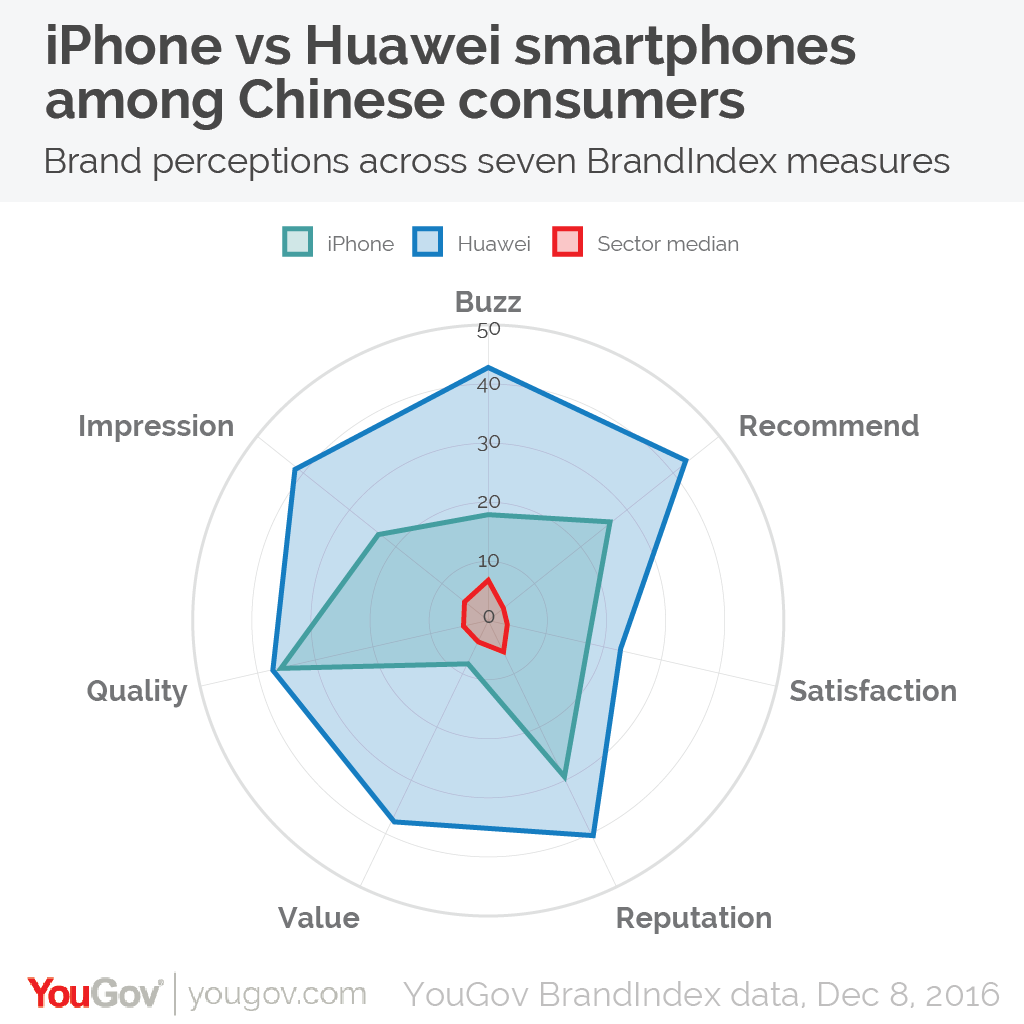 Additionally, Xiaomi, which produces smartphones at the cheaper end of the sector, also appears to be gaining ground on Apple.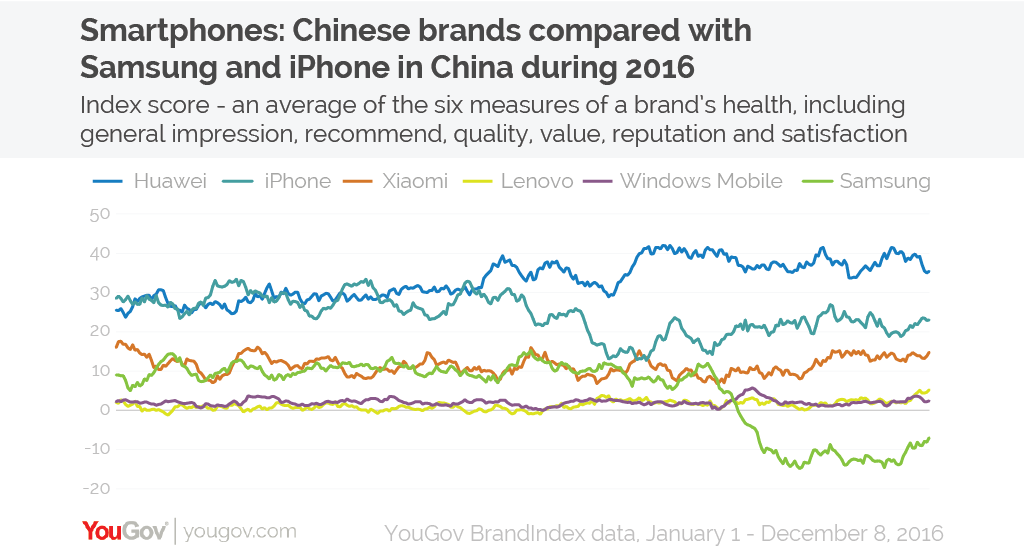 What of last week's reports of iPhone fires and Apple's response? At present there appears to have been no negative effect for Apple's brand perception. Its overall brand health score has actually improved over the last two weeks and, in a period where consumers intending to purchase from Huawei dropped, Apple's numbers increased.
Find out more about YouGov BrandIndex
Image from PA