As has been widely reported in outlets including the BBC, Times and Daily Mail, a new UK wide study for The Prince's Trust by YouGov indicates that the way of the world has is leaving young people feeling stressed and anxious.
The research revealed that approaching six in ten (58%) 16-25 year old say that recent political developments have made them worry for their futures, while a similar number (59%) state that the current economic climate is making them anxious.
Furthermore, almost half (48%) currently feel stressed about their personal finances and a third (33%) don't feel in control of their money.
Young people say the past 12 months have affected them in other ways, too. Half (50%) feel the pressures of getting a job are greater than a year ago, and over a third (36%) believe they have no control over their own job prospects.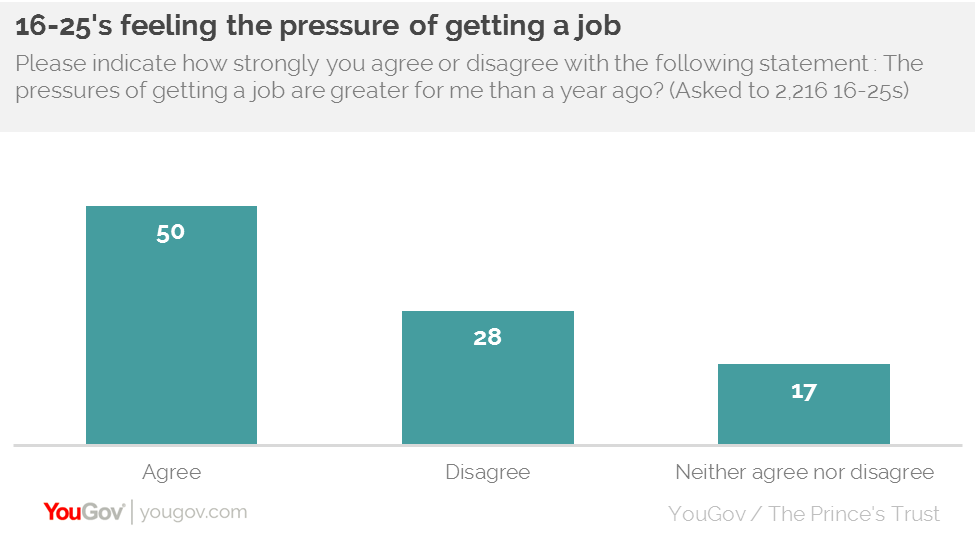 The research suggests that 16-25 year-olds suffering from self-esteem issues.  A lack of self-confidence is holding back six in ten (61%), while 46% worry about not being good enough in general. This general ennui also sees four in ten (41%) worrying that they don't know what they want in life.
Many young people have a sense of helplessness about their situations with approaching one in five (18%) believe they can't change their circumstances. More worryingly, 16% say their lives 'will amount to nothing', no matter how hard they tried.
This is more pronounced for those with fewer than five A*- C GCSE grades. Among this group, a quarter (25%) don't think they can change their circumstances, while almost as many (23%) feel they'll amount to nothing. 
Image iStock