After it announced its half-yearly results for 2017, YouGov looks at online gamblers' opinions of the betting giant and some of its main rivals
In a sign of the gambling industry's move to web-based betting, high street bookmaking giant Ladbrokes Coral generated 28% of revenue online last year. Indeed, in its 2016 annual report the brand made it clear that online growth is the company's top priority. Things look promising this year too, after it reported 17% growth in online revenue for the first half of this financial year.
However, it is clear that Ladbrokes Coral lags some of its main rivals in the eyes of consumers who place bets online. Using YouGov BrandIndex data we have assessed the overall brand health of Ladbrokes Coral alongside both Paddy Power Betfair and Sky Bet. Since the start of the year the Ladbrokes Coral has regularly had the lowest overall brand health of the three and is the only one to dip into negative territory.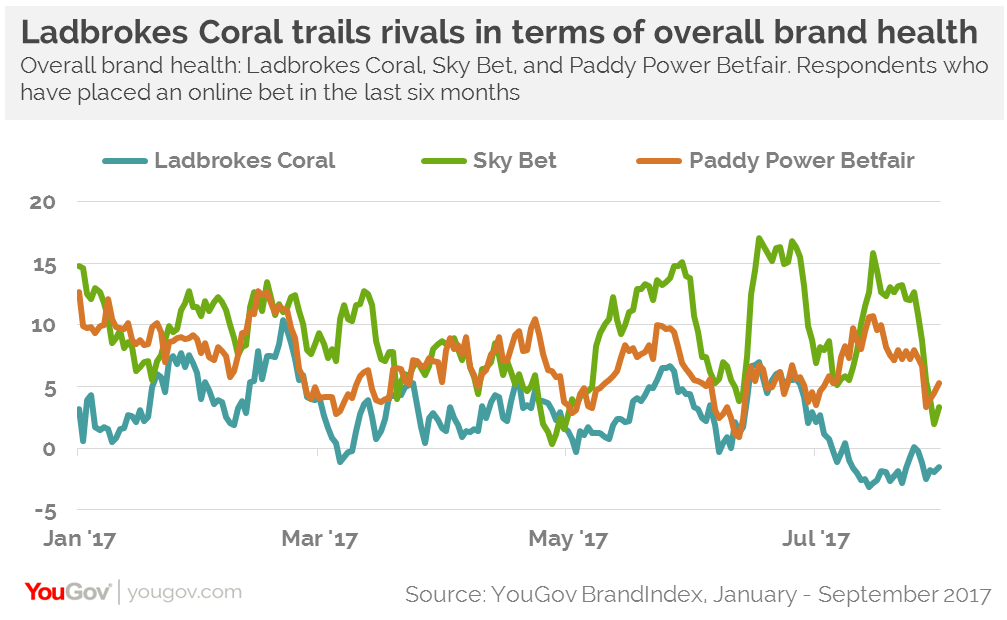 Amongst online gamblers who have placed a bet in the past six months, Ladbrokes Coral has also trailed the two rivals for the majority of 2017. Furthermore, it and Paddy Power Betfair haven't enjoyed any significant peaks in consumers considering placing a bet, unlike Sky Bet which saw crests in both March and June.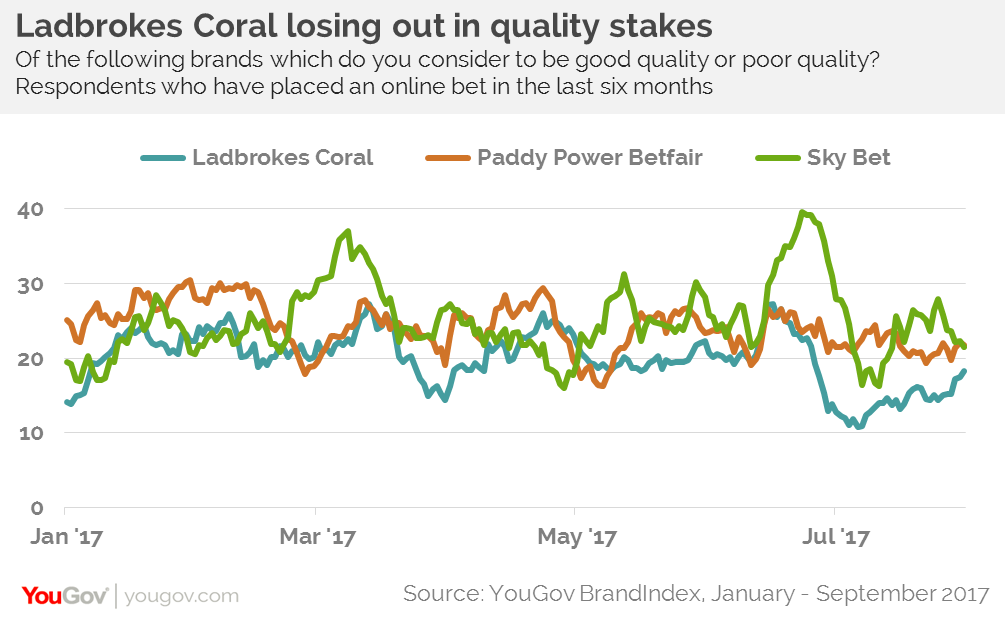 Given Betfair and Sky Bet are digital natives, it should perhaps not be a surprise that both enjoy better scores among online gamblers across a range of metrics than Ladbrokes Coral, which was formed from two giants of high street bookmaking.
However, long time high street rival William Hill already has a higher proportion of revenue generated online than Ladbrokes Coral. Indeed, our data shows that among online gamblers, William Hill has held a clear lead over Ladbrokes Coral throughout most of the year and experienced a significant spike in purchase consideration in mid-August at the start of the Premier League season.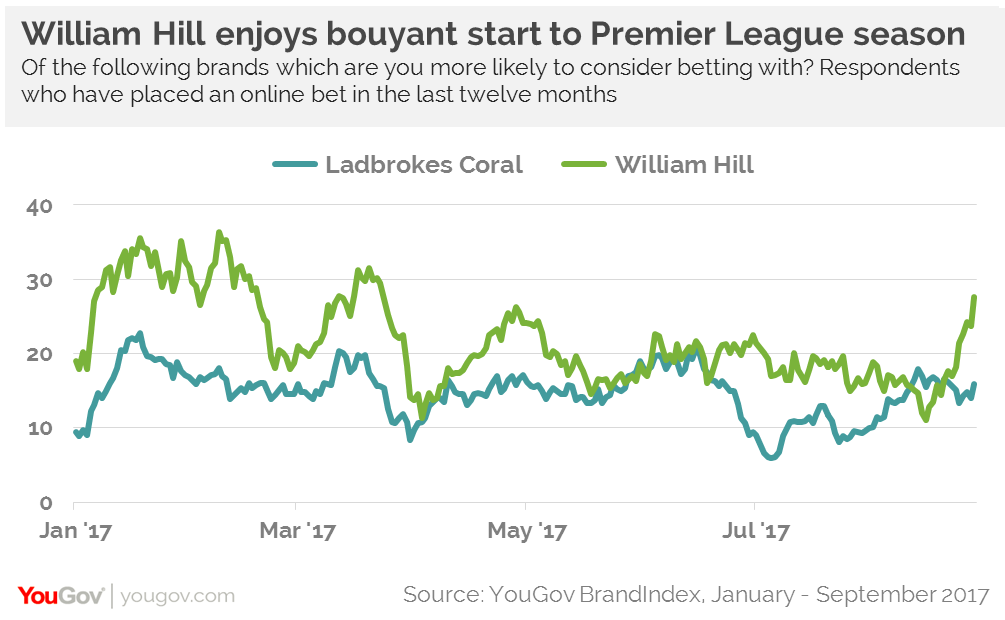 As the landscape of the industry continues to shift from the high street to the internet, YouGov's data will continue to track the progress of Ladbrokes Coral and their competitors. To track these movements and the brand health of thousands of other brands, subscribe to YouGov BrandIndex.
Find out more aout YouGov BrandIndex
Image from Getty