UK consumer confidence has steadied after slipping following last month's general election, the latest data from YouGov and the Centre for Economics and Business Research shows
The YouGov/Cebr Consumer Confidence Index stands at 107.3 in July, up from 107.1 in June. While any score over 100 means more consumers are confident than unconfident, the last time the Index was below 108 for two consecutive months was in the summer of 2013.
Consumers have absorbed the turbulence of the past couple of months and things have settled down. It is notable, though, that confidence remains below the level we saw before the election and is still significantly lower than before the EU referendum.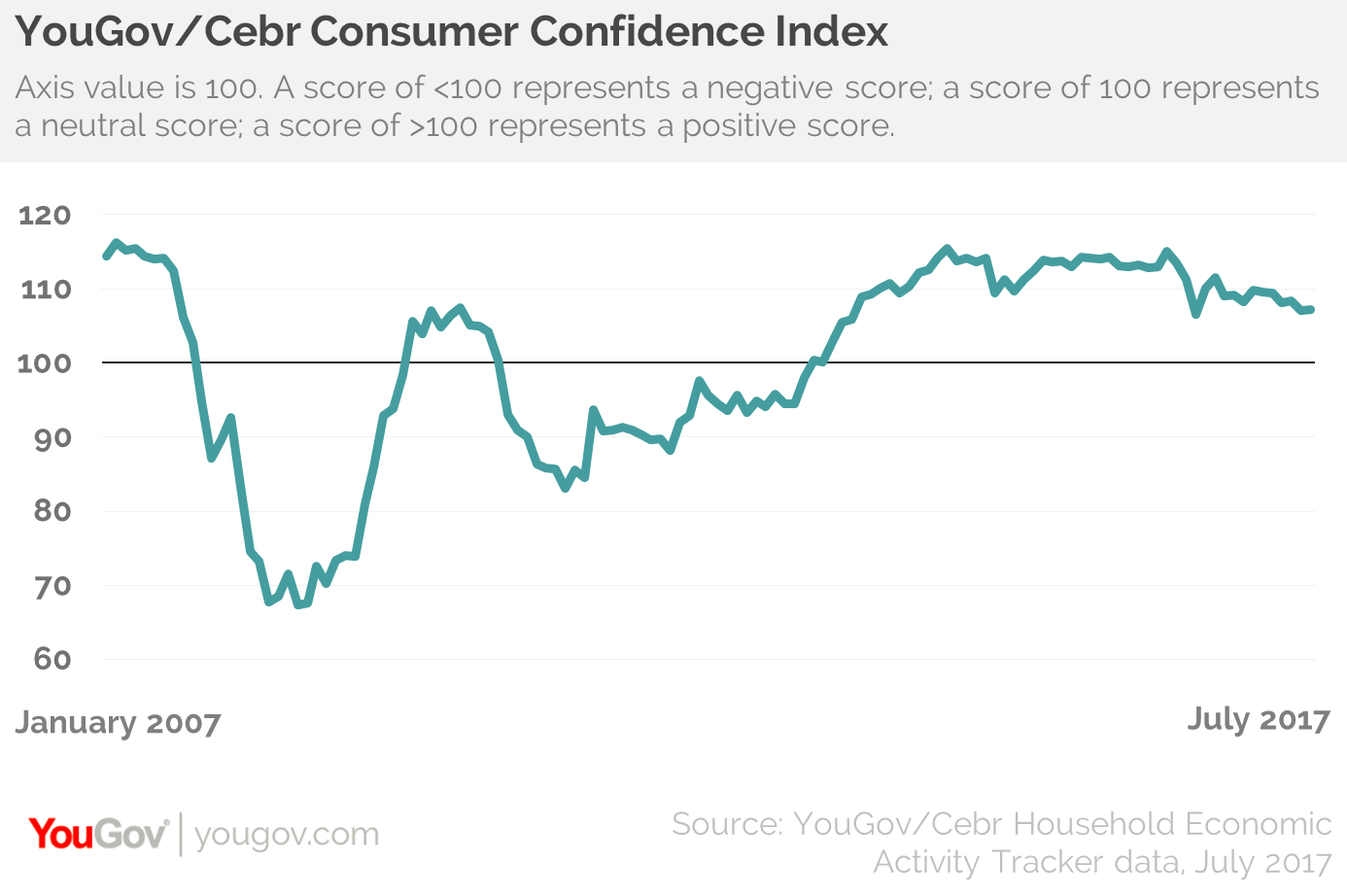 YouGov collects consumer confidence data every day, conducting over 6,000 interviews a month. Respondents are asked about household finances, property prices, job security and business activity, both over the past 30 days and looking ahead to the next 12 months.
Four measures improved in July, while four declined. The areas seeing the strongest increase over the past month are job security over the past 30 days as well as expectations for household finances over the next 12 months.
However, household finances over the past month have declined for the fourth month in a row and are at their lowest level since December 2014. As the slow puncture in household finances continues it is clear that people are feeling the effects of inflation in their day-to-day lives.
Meanwhile, the house value metric looking ahead to the next year has also fallen – the last time it was this low was in May 2013. If house prices fall once again then tricky economic conditions would get even more difficult.
Last week's relatively weak GDP figures point to the UK economy facing a tough test over the next year and these figures suggest that while the shock of the election result may have been absorbed, a lot of uncertainty remains.
Image: Getty