Affluent Perspective 2017 Global Study
---

Overview
In June, the expanded YouGov Affluent Perspective Global Study will be released and, for the first time, will include critical insights into the attitudes and behaviours of wealthy households in the UK.
Watch the webinar to hear the important trends affecting the affluent in the UK as well as around the globe.
The trend discussion includes:
What's going on in the affluent world
A look at loyalty and the role of brand
The future of luxury
Webinar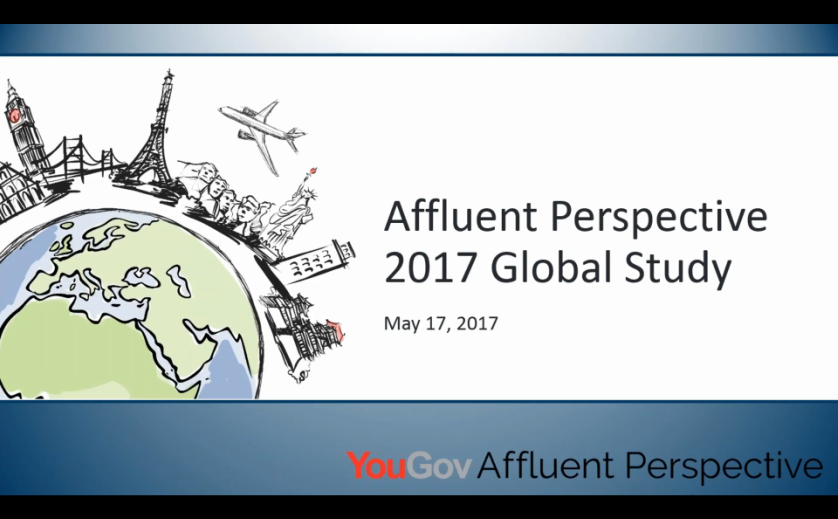 Host

YouGov Affluent Perspective

Date

Wednesday 17th May

Venue

Duration

27 minutes
About the Study
The YouGov Affluent Perspective Global Study offers companies who market to the wealthy a global, regional and country specific view of this challenging market segment across Europe, Asia, North America, Middle East and Australia.
The study is wide-ranging, with a focus on attitudes, lifestyles, values and purchasing behaviours across a variety of channels and categories. These provide tremendous insight for strategic efforts such as refining messaging, brand positioning and aligning experience with the needs and desires of customers and prospects. Over 250 global brands across the fashion, jewellery, watch, travel, automotive and financial services categories are included in the study.
Enquiries
If you have any questions or would like further information please contact us on marketing@yougov.com.