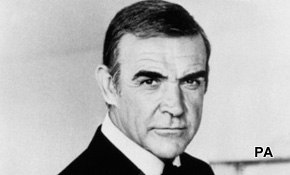 Britons pick their 007 favourites
Mon October 8, 4:02 p.m. BST
With the new James Bond movie set to hit cinemas in the UK on 26 October, here are some of Britain's Bond favourites
MI5 super-spy James Bond is celebrating his 50th anniversary by adding another film, Skyfall, to the massively successful and world famous film franchise. There have been 23 Bond films, starting with 'Dr No', starring Sean Connery, in 1962. Bond has been played by six actors, each film has featured theme song and of course there have also been countless Bond girls.
Casino Royale (2006), starring current Bond Daniel Craig, was the number one favourite Bond film for Britons, with 11% choosing it over all others. Third ever Bond film Goldfinger (1964) came in second place, with 7% of the public choosing it as their favourite.
Interestingly, a large proportion (42%) of the public do not have a favourite Bond movie.
Favourite Bond actor
In the actor category, Sean Connery, the very first Bond who starred in seven films from 1962 to 1983, was the most liked Bond actor. 36% of Britons chose him as their favourite, making Daniel Craig the second most-liked Bond (18%).
Favourite theme song
For Bond theme song, Britons had three clear favourites out of the 20 themes we asked about in our poll. Paul McCartney and Wings' 'Live and Let Die' was the most loved, with 15% choosing it as their favourite, while 'Nobody Does it Better' by Carly Simon was picked by 11%. 'We Have All the Time in the World' by Louis Armstrong was also chosen as a favourite by 10% of the public.
See the results of the film poll here
And click here for the favourite theme song poll