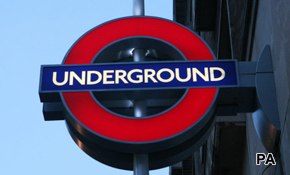 Going underground: your views on London's below-ground network
Fri June 22, 4:01 p.m. BST
The London Underground first opened in 1863, making it the oldest underground railway in the world, and an iconic part of London life that is known the world over.
For those who live and work in London, however, it is simply part of their existence day-to-day.
Whether you take the tube to work each day, or have only taken it once on a visit to London, we invited you to tell us how you feel about travelling on the London underground – do you like or enjoy it, dislike or dread it?
You were pretty evenly split on the issue, with about half of you saying you liked travelling on the tube, and the rest of you saying you disliked it.
Most of those who said they liked travelling on the London underground cited its speed and convenience.
Participants who said they did not like travelling on London's tube said they felt it was too crowded and often too hot.
Read the range of responses, representing the views expressed in Labs, below:
'I
like

travelling on London's Underground!'

"I love the distances I can travel in a relatively short time; I love the ease of use; I love the fact a day ticket can give me so much value as a tourist, and I know how much it's going to cost me; I love the variety of people that use it; I love the noise it makes" Anon

"It makes getting across London so very easy, expensive, but easy. It is, on the whole, clean and you feel safe when using it" Peter, Sevenoaks

"Being an immigrant from a country that has no reliable bus or train service (one bus per day to a major city), I find the Underground a joy. You can get anywhere from anywhere. Admittedly it can get crowded and very hot in the summer, but I still appreciate it" Anon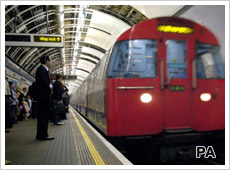 "I enjoy travelling on the Underground as you can get anywhere in London within minutes. It's a well-run and well-designed system, and having travelled on both the Metro in Paris and Lisbon, and the Subway in New York, the London Underground wins hands down every time" Anon
"Different to any other system in Britain, bit of a novelty for us non-Londoners. It's convenient, fast, and helps people navigate around a very large, busy and intimidating city" Anon
"It's generally a fast, efficient service that gets me to work and back with little difficulty most days" Peter B, Bedfordshire
"I
dislike

travelling on London's Underground!"

"Sometimes it can be far too crowded and cramped. This can exacerbate feelings of claustrophobia. Especially at times like this the air becomes hot and fetid" Anon

"It is so rude! People seem to lose all sense of decorum and respect as soon as they've passed through the barriers. I have been yanked off tubes by people desperate to get on (chill – there's another in one minute!). Also, they are very crowded and I often feel unsafe" Anon

"Too hot, too crowded, lots of steps make it very, very hard to carry luggage onto the Underground" H, Nottingham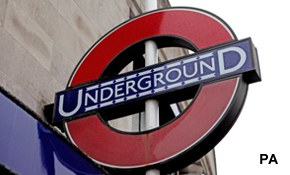 "It is overcrowded and there are often delays and cancellations, which can cause problems when you are trying to meet a deadline – I have missed a flight because I could not get across London" Anon
"Too hot, too crowded, too expensive, badly maintained, scruffy, undermanned, overused, inadequate. Would be better run as a heritage railway or a tourist attraction, or possibly as a form of comedy" Anon

Do you like or dislike travelling on the Tube?
Tell us about your experiences on the London Underground!