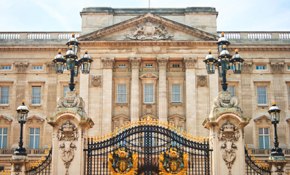 The Royal brand: which image do you most associate with the Queen?
Tue May 29, 12:15 p.m. BST
For the second edition of our five-part series chronicling your opinions on all things royal in the lead-up to the Diamond Jubilee weekend, we invited you to tell us – which symbols or images do you most associate with the Queen?
In only a few short days all of Britain will be set loose on a four-day weekend extravaganza to mark Queen Elizabeth II's 60th year on the throne. To mark the occasion the Royal Mint has struck a special £5 coin featuring two new portraits of Her Majesty.
But beyond seeing her face on our notes, pounds, and pence, we at Labs invited you to tell us what other images (from coins to corgis) most remind you of the Queen.
Coming out at the top of the list was Buckingham Palace, (pictured) which many of you said you associated with the Queen because you were told from a young age it was her main home.
You also cited the importance of the palace balcony, where the Royal Family wave to the people following every major event, from the Queen's coronation, to the recent wedding of Prince William and Kate Middleton.
'Money' came in second place, although some of you said it was not an entirely positive association, in that it highlighted the Queen's wealth and how much she costs the taxpayer.
Third on the list was the classic postage stamp, which many participants said had been a 'constant' image throughout their lives.
Here is Labs' top 5 symbols and images that you, our Jubilee-special participants, said you most associate with the Queen.
(Each image is accompanied with comments representative of the remarks made in Labs.)

Do you agree with the views expressed here? Would you add another emblem to this list?

First place: Buckingham Palace
"If you were to travel to the UK, Buckingham Palace would be the place where you go if you want to see a bit of royalty" Chris Kent
"It is the most instantly recognisable of her homes" Eadwyn, Hampshire
"It's where she lives when she's at home in London, and where she stood on the balcony after she was crowned Queen. Also, where both Charles and Diana, and William and Kate stood and waved to the public after their weddings" Vall C, Yorkshire & Humberside
"From a very early age early age I was told that Buckingham Palace was the Queen's home and that must have made a big impression on me" Jenny S, Enfield
"Visited London when I was 10 and I still remember turning to my parents and saying, 'The Queen has no curtains on the windows'" M, Wales
Second place: Notes, pounds and pence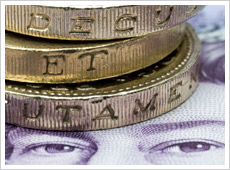 "Her face is on it, and it plays a part in everyday life" Anon
"I use it daily and it reinforces the image of royalty" Bonaparte, North West England
"She has too much of it" Ange E, Surrey
"It's what I handle every day. And the image is so enduring, but has changed to represent the Queen as she has aged" Anon
"Her image is on every single piece sterling we use, also a subtle reminder that the taxpayer pays for her and the monarchy in general" Mr Elston, Derby
Third place: Postage stamps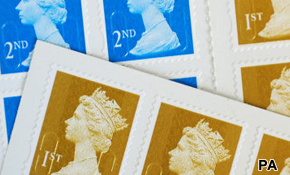 "It's what I see her on most of all, and an instantly recognisable brand image. It's also not too-busy-looking an image – it is timeless and simple" Berry B, Troon
"I collected them as a child and they always had a relief of the Queen, and many had her full portrait" Jim, Leeds
"The Queen's portrait on a stamp is something that you encounter every day, constantly throughout the years. It doesn't seem to change in design or layout. It's just a constant symbol that everybody knows" Ed, Northampton
"They demonstrate an unwillingness for the monarchy to change; the image is so old and out-of-date, like them. Most modern people use email and texts, so are unconsciously removing the Queen from their lives" Melvyn C, Colchester
4th: The Union Flag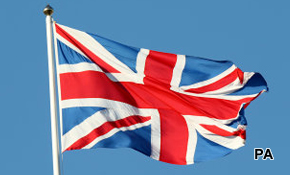 "As a small child I waved it like mad during the Coronation" Kathy A, Spalding
"The Union Flag represents the whole of the UK, and so does the Queen so the two go together" Andrea, Sheffield
"It a symbol of the queen and her Commonwealth" Anon
5th: The Queen's Guard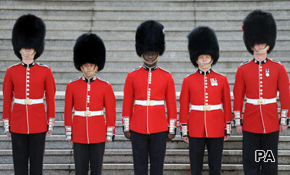 "I am originally from a different country and the Queen's Guards are one of the most iconic images of Britain and most closely connected to the Queen. It is almost impossible to think of the Guards without thinking of the British royalty" Anon
"As a child, my first concept of the Queen was that she lived in this big palace surrounded by guards with silly hats" Anon
"I was one for 12 years" Glenn B, The Maldives

What image, emblem, or symbol do you most associate with the Queen?
Submit your answers below...