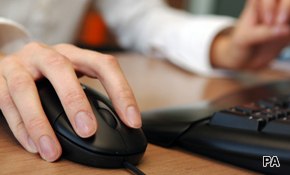 Boring banners?
Thu April 22, 11:55 p.m. BST
From the million dollar webpage to the bombardment of targeted advertising on Facebook, there can be no doubt that the proliferation of the Internet has fuelled an explosion of online advertising.
But are we excited by this new type of online advertising, in particular online banners? Not much – only one percent said they found banner advertising 'exciting', with a meagre 14% saying it is best described as 'interesting'. A sceptical 74% thought the banners are best described as 'boring'.
However, the public's overwhelming indifference to the ads does not mean they are doomed to be ineffective. Over half the public (53%) claim that interesting pictures and illustrations in online banner advertising would make them more likely to notice an advert to some degree.
A jaded 42%, though, insisted that interesting illustrations would not make them any more likely to notice a banner ad. Indeed, the same percentage claimed that even if the banner advert was offering something relevant to them, it would make no difference to whether they click on the ad or not.
But advertisers should not scrap online banners too hastily – some groups are more receptive than others. Despite what appears to be an incredibly low amount of interest in online banner adverts, as age lowers there is an increasing enthusiasm to take this form of advertising seriously. 61% of both the 18 to 24 and 25 to 34 age groups are more likely to notice an ad if it has interesting pictures or illustrations. Only 46% of over 55s claim the same.
So, before we dismiss boring banners as an ineffective annoyance, we should remember that some do not perceive them as such: some, especially the young, may be tempted.